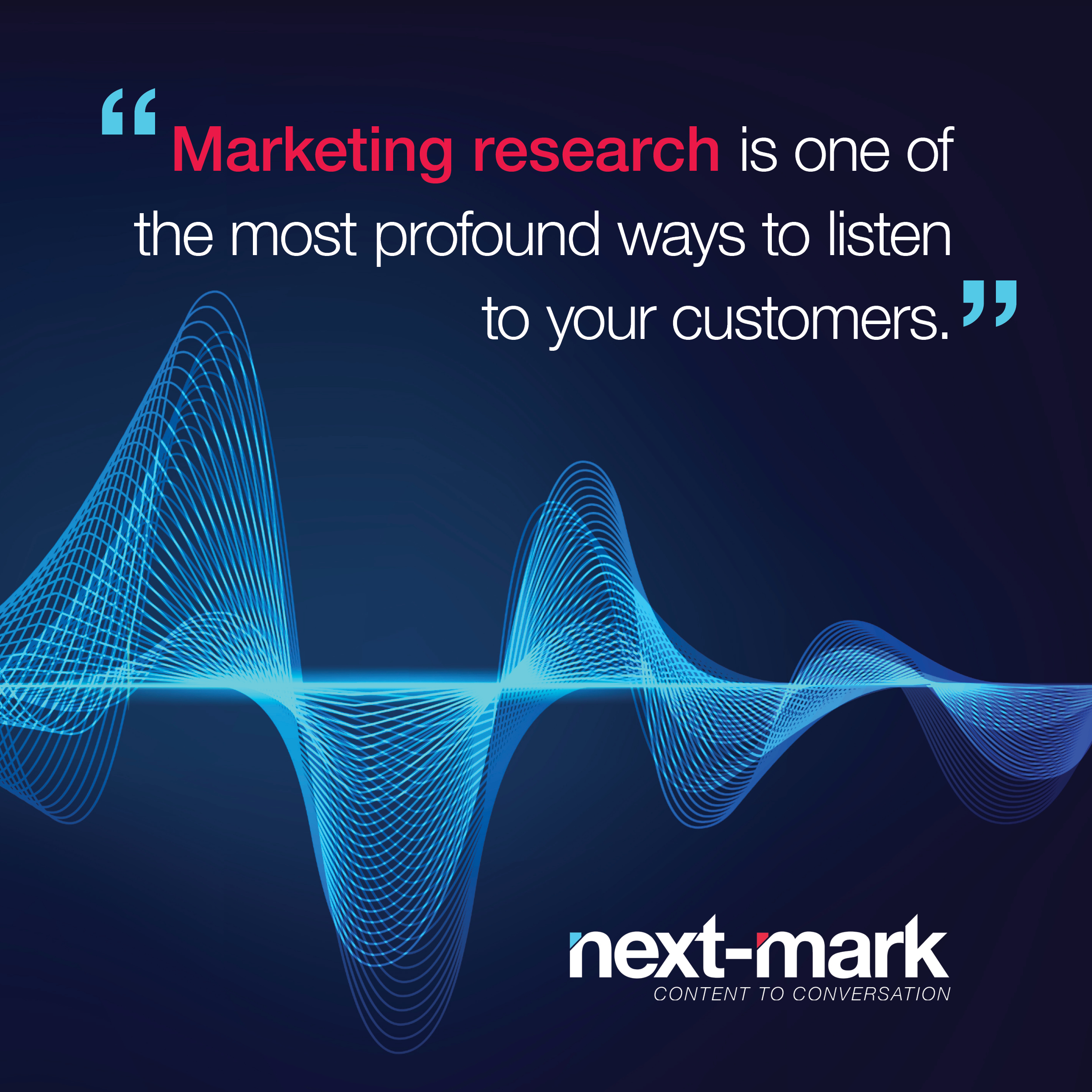 Marketing research has one primary purpose: to fortify decision-making. Marketing Research should always fit within a larger scheme of strategic intelligence. This enables you to gain a knowledge base that is comprised of data, ideas, and business drivers. Within each are specific information sources useful and vital for decision-making. It is one of the most profound ways to listen to your customers.
It can support a very specific question or it can be a "compass" pointing your organization in the right direction. Whether you want to measure client or employee satisfaction, identify attributes for a new product or generate new ideas for your business, here are ten points to consider:
Begin with the End in Sight– When initiating any research project, it is critical to consider your long-term business objectives before starting any project. Be as specific as possible.
Be Strategic– Marketing research may very well be your most important support tool in developing your strategic plan. Use the intelligence gained to support your long-term strategic goals.
Objectivity Matters– Remove all biases when conducting research studies. Most research is conducted externally to ensure objectivity.
Use Leading-Edge Methods– The marketing research arsenal is filled with powerful comprehensive analytical tools to support your research project. From conjoint studies, online surveys to focus groups, among a multitude of others. Familiarize yourself with a wide range of choices in supporting your research program.
Quantitative or Qualitative– Understand the important difference between securing quantitative versus qualitative information. Both are critical in your success. Each study should provide a balance of both.
Do it Yourself?– There are numerous online tools that are easily accessible for marketing research. Although they can be very helpful, remember marketing research is a science that cannot always be satisfied with quick techniques and spontaneous answers. Be cautious in using these online tools. Although useful, they may not provide the comprehensive approach your business may demand.
Consider the Continuum– It is important to understand that marketing research should be part of a continuum of analytical activities. Although one research method may satisfy your needs, it is sometimes best to integrate a range of research tools at different phases of your research plan.
Maximize Your Metrics– Numbers matter. Establish measurements to track your marketing research effectiveness and direction. This will allow you to benchmark results.
Do the Analysis– Gathering data is only one aspect of a marketing research initiative. It is critical to analyze each phase of your research initiative. Conduct intuitive and detailed analysis to interpret the results of your study and analyze the data gathered.
Communicate the Results– Perhaps the most important aspect of any marketing research project is communicating the results of the study. This is an important opportunity to share critical insights and establish a platform for objective discussion within your organization.
The Next-Mark team has conducted a wide-range of marketing research studies including brand research, employee and client satisfaction, product research, pricing analysis, among others. We creatively design and execute market research engagements to deliver insight, experience, and highly reliable marketing research results.
If you are considering a marketing research study, contact us and learn how we can assist, Please give us a call at 941.544.2765 or email us to get in touch. For more information about all of our capabilities, view our Online LookBook.