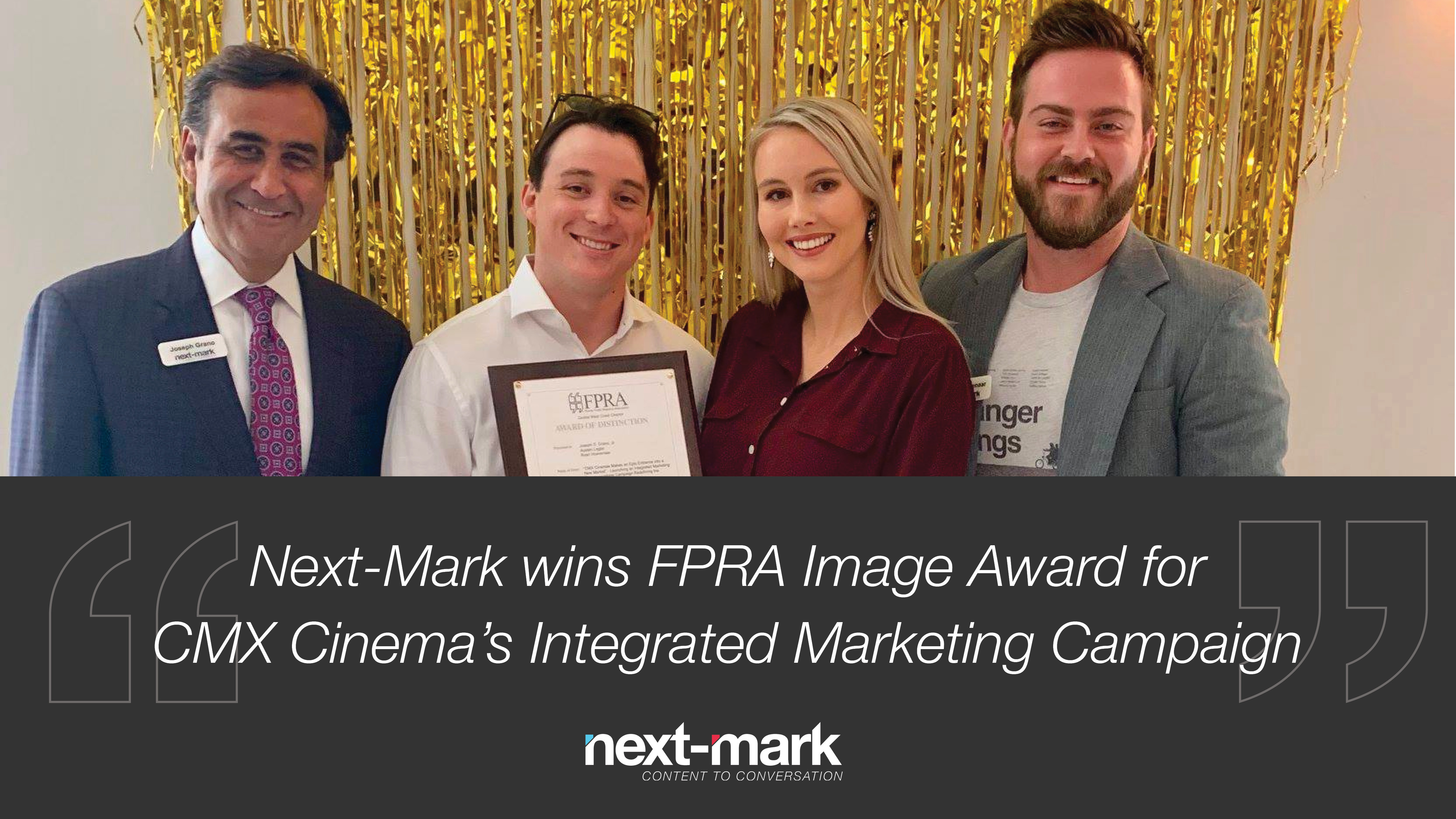 Our team at Next-Mark is excited to announce that we were recently presented with an FPRA Image Award for an integrated marketing campaign executed for international theatre company, CMX Cinemas. FPRA (Florida Public Relations Association) annually recognizes select communications professionals and companies for their outstanding public relations tools and programs through their Image Award program. All qualified entries must demonstrate excellence in marketing and/or communications and incorporate sound research, planning and evaluation.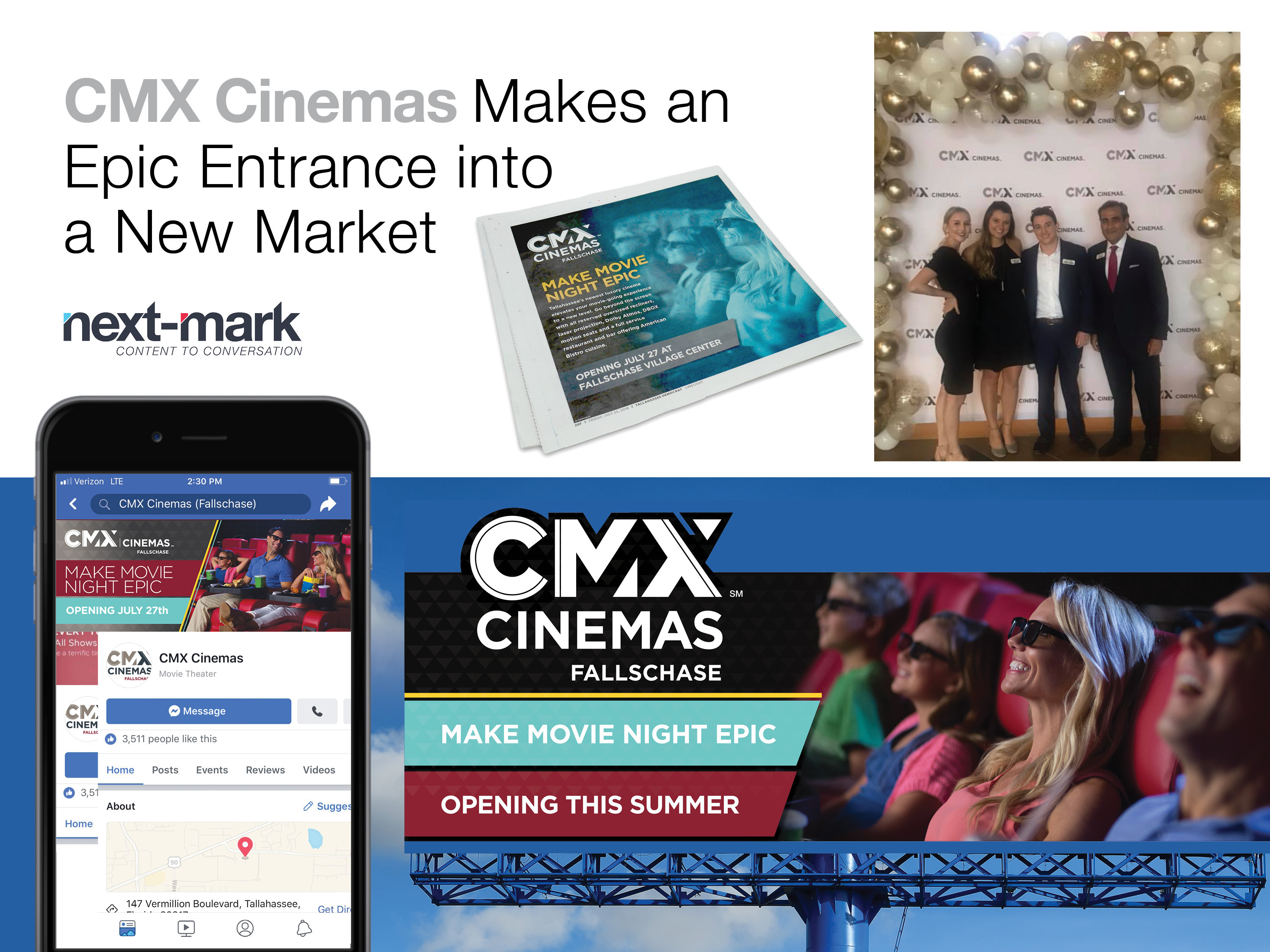 Our winning campaign – titled "Make Movie Night EPIC" – was created for the launch of CMX Cinema's new luxury theatre in Tallahassee, FL. During this engagement, we implemented an extensive marketing communications built around theme of "EPIC" that was blended into every aspect of the campaign. We also executed a comprehensive public relations and digital plan which led to coverage in multiple high-profile publications and generated significant exposure for the new theatre.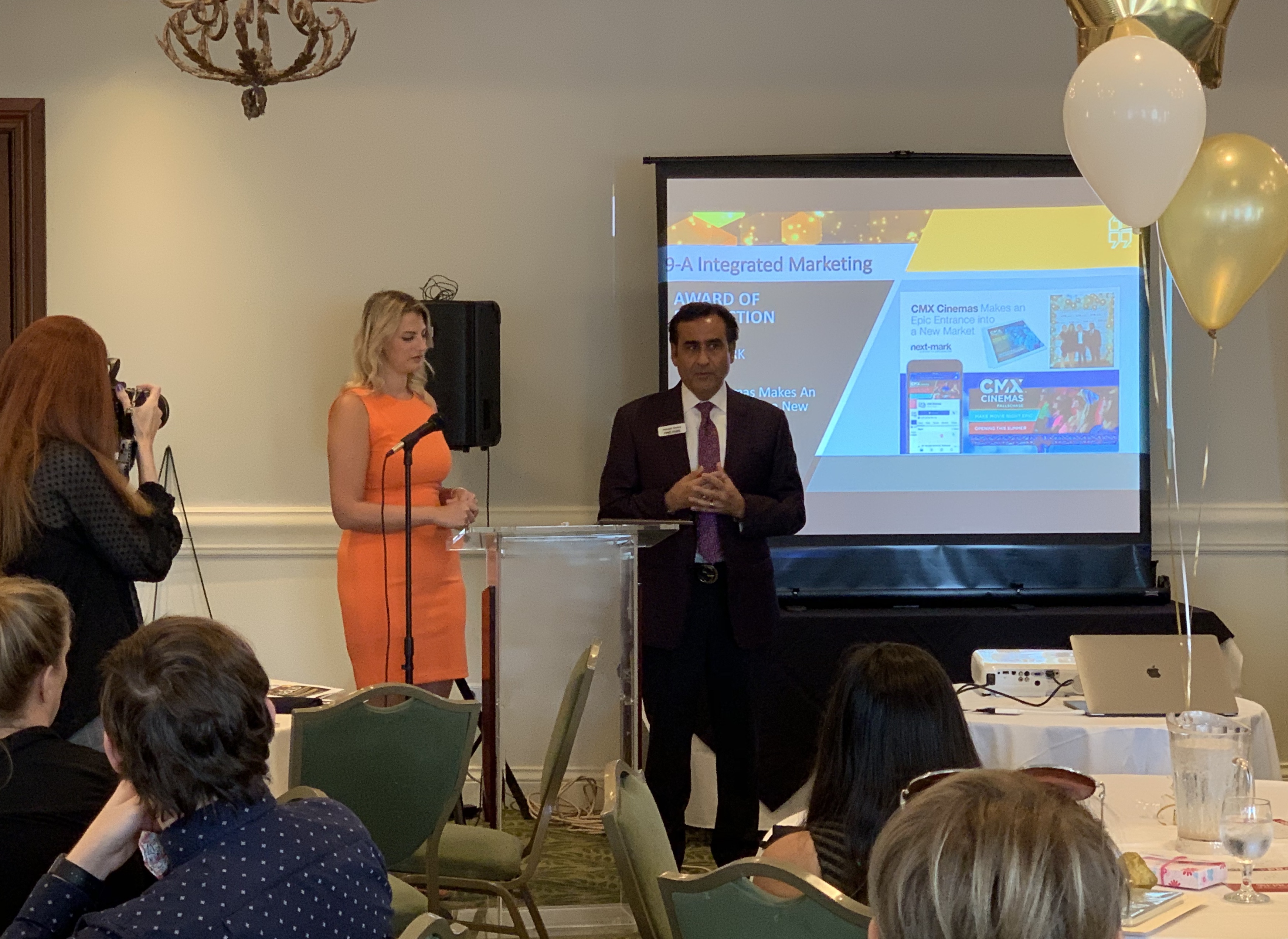 In addition, our team was in charge of the creation of all of the print and digital marketing materials for the theatre company's paid media campaign, which furthered interest as well as generated significant website traffic. Lastly, our team at Next-Mark had the privilege of implementing a high-profile grand opening celebration that was attended by more than 350 people from Tallahassee and the surrounding areas. Guests strolled down a red carpet into the theatre lobby, which was adorned in eye-catching decorations and floral displays from local vendors. Every aspect of the event highlighted differentiating features of the theatre, from a lavish spread of food made in the theatre's gourmet kitchen to the exceptional service
Our team is thrilled to be recognized for this "epic" campaign. The CMX team was a fantastic partner, enabling us to create an innovative, strategic plan that exceeded their expectations and produced exciting results.
Prior to the Tallahassee opening, we also had the privilege of assisting with the company's theatre openings in Daytona and Saint Petersburg Florida. All culminated in successful media campaigns and communication initiatives for the luxury theatre company.