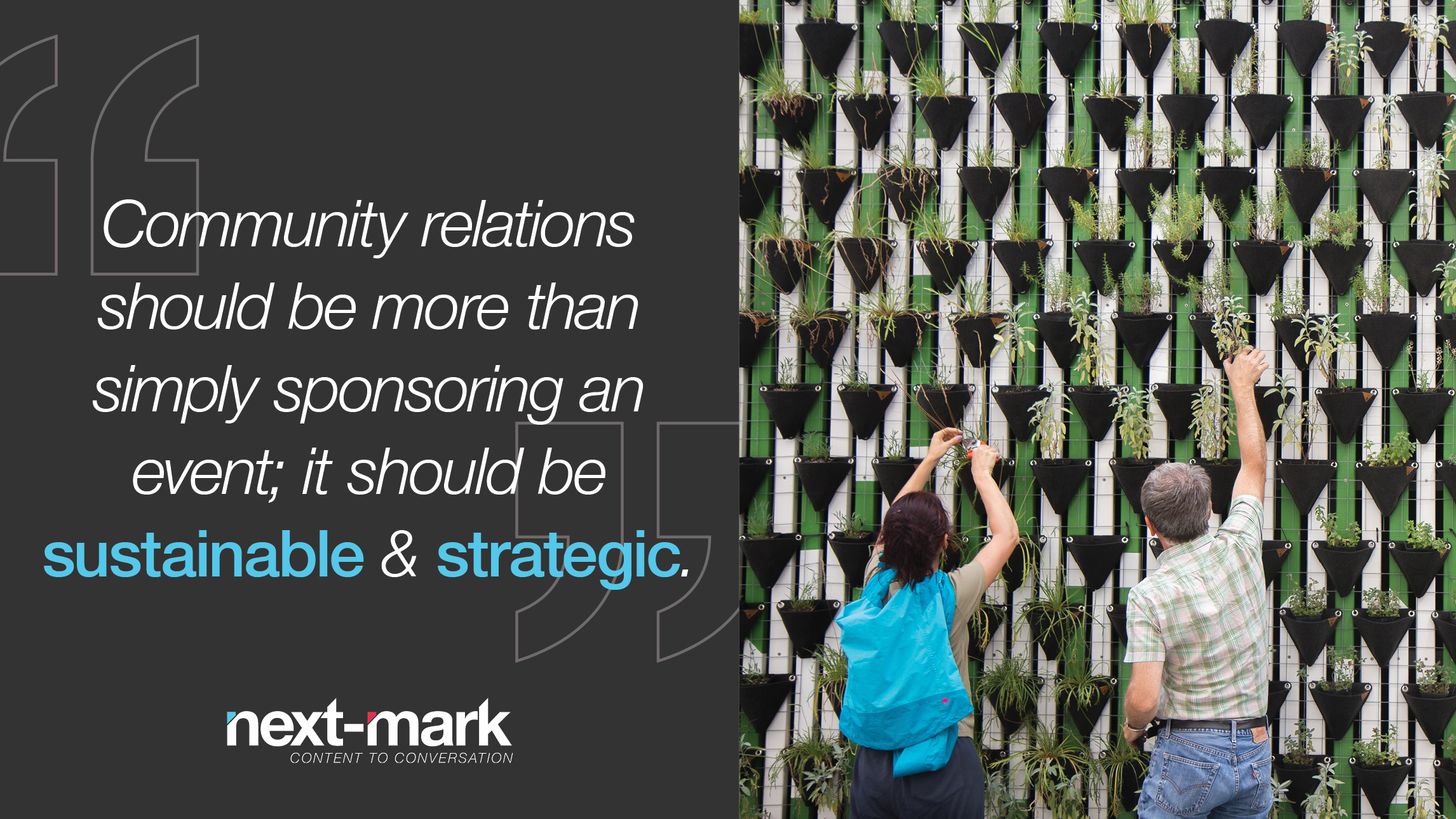 It's no secret that the success of most companies is influenced heavily by its connection, communication and trust with its community. Whether a group is connected through physical location or through digital mediums, successful community relations can enact change, boost employee accountability and engagement, lead to positive publicity and even increase revenue. Here are a few tips for developing a successful relationship with your organization's target audience:
Be genuine
Can you imagine Philip Morris sponsoring a walk to end lung cancer? Of course not. While most cases aren't as clear as this example, you do need to find charities or organizations that align with your company's core values. In an ideal world, your employees should be involved in any outreach efforts, so make sure they are able to genuinely recognize and speak naturally about the connection between the business and the cause.
Be consistent
Effective connections with your community are not developed in a day; this takes time. Thus, gain trust through continued effort year after year. In doing so, you'll also establish a culture of giving within your organization, which can lead to increase employee engagement and retention.
Be transparent
Any decision or issue that impacts the community should be openly communicated. This may take the form of town halls seeking feedback on a decision, events where local members can mingle with company representatives, social media outreach, or any other ways your company can reach out to target audiences. Change is inevitable and crises happen, but you're sure to garner a more understanding response if you've built good will with the community through effective, transparent dialogue.
Community relations is more than simply sponsoring a race or volunteering a leader for a board member position. It's a sustained and strategic effort that will elevate the company and enact good within the communities it serves. Wondering where to start? Give us a call.