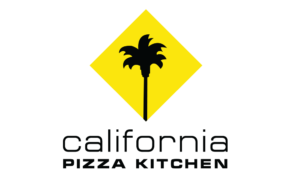 Leveraging Strategic Public Relations in CPK's Next Chapter
Anyone who has eaten pizza is familiar with the name California Pizza Kitchen. With over 270 restaurants in 208 cities around the world, California Pizza Kitchen has created a dining experience that reflects their honest dedication to the smallest details and ingredients. They chose Next-Mark as their regional communications partner to provide support in unveiling what CPK has dubbed their Next Chapter "Recipe for Reimagination."
Working in select markets throughout Florida, Next-Mark executed a broad public relations outreach program generating a surplus of media coverage throughout the Sunshine State and beyond. Next-Mark also planned a series of highly successful events in each specific market to bring local press, community leaders, bloggers and influencers to the newly reimagined CPK locations. These events not only generated media coverage for CPK but also drove increased traffic to the redeveloped locations.
publicity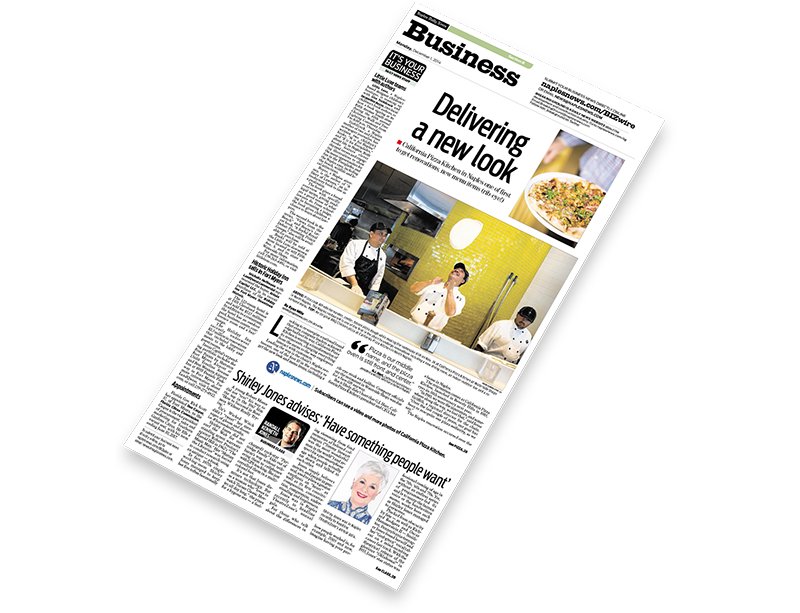 The CPK Next Chapter launch featured on front page business of The Naples Daily News.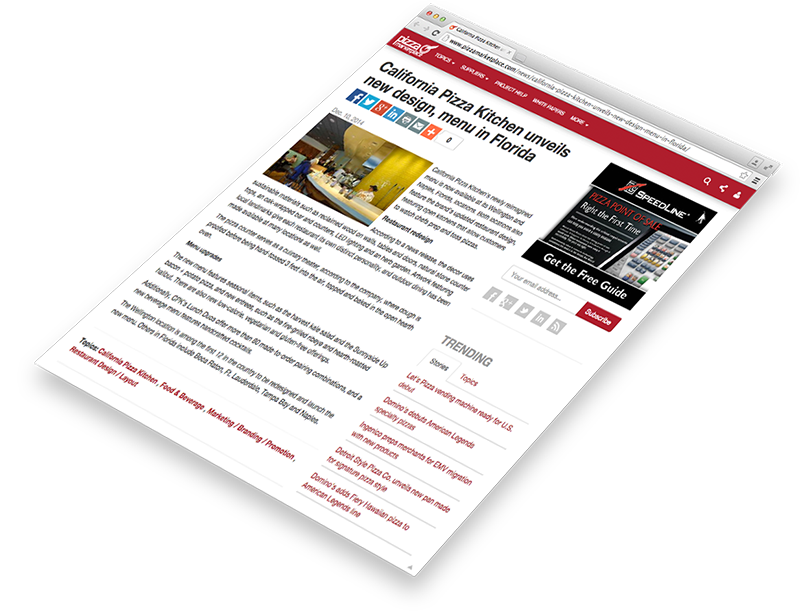 Next-Mark's PR team launched the CPK Next Chapter re-brand in Wellington, Florida.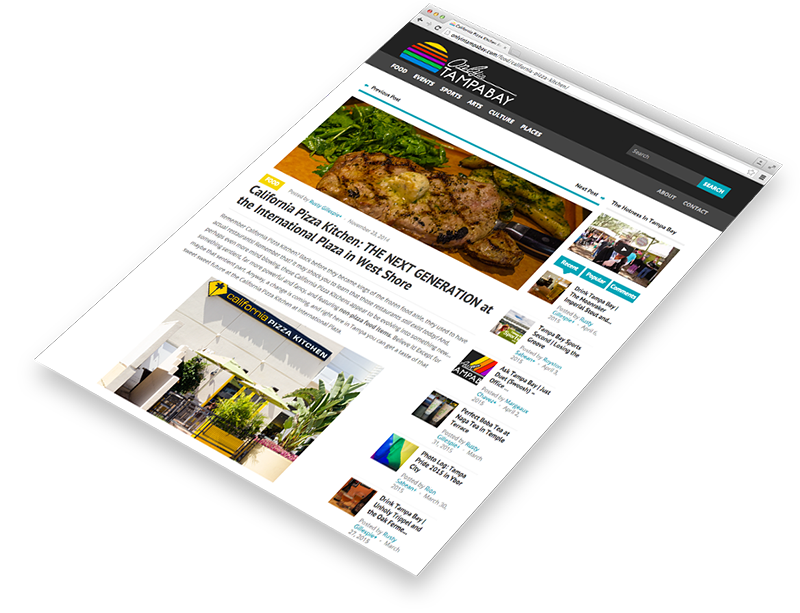 The Next-Mark PR team launched the CPK Next Chapter campaign throughout the state of Florida.
field marketing
Brian Sullivan, CPK's head chef and SVP of Culinary Development was the featured guest at CPK's Next Chapter launch in Wellington and Naples, FL.
The Next-Mark team provided food photography services for CPK.
Brian Sullivan, CPK Head Chef making an appearance Naples TV.