Redefining the Movie-Going Experience
International theatre company, CMX Cinemas (who recently acquired US based Cobb Theatres), prides itself in delivering an elegant, all-encompassing movie going experience. Following multiple engagements with Cobb Theatres, Next-Mark was delighted to explore a new partnership with CMX Cinemas and assist with the opening of a new luxury theatre in Tallahassee, Florida. During this engagement, Next-Mark implemented a wide ranging public relations campaign which led to coverage in multiple high profile publications and generated a plethora of 'buzz' surrounding the new theatre. Additionally, Next-Mark was tasked with the creation of all print and digital marketing materials for their paid media campaign.

Prior to being acquired by CMX, Next-Mark also had the privilege of assisting with Cobb theatre openings in Daytona and Saint Petersburg, Florida as well as a CinéBistro in their hometown of Sarasota. Both culminated in successful media campaigns and communication initiatives for the luxury theatre company.
publicity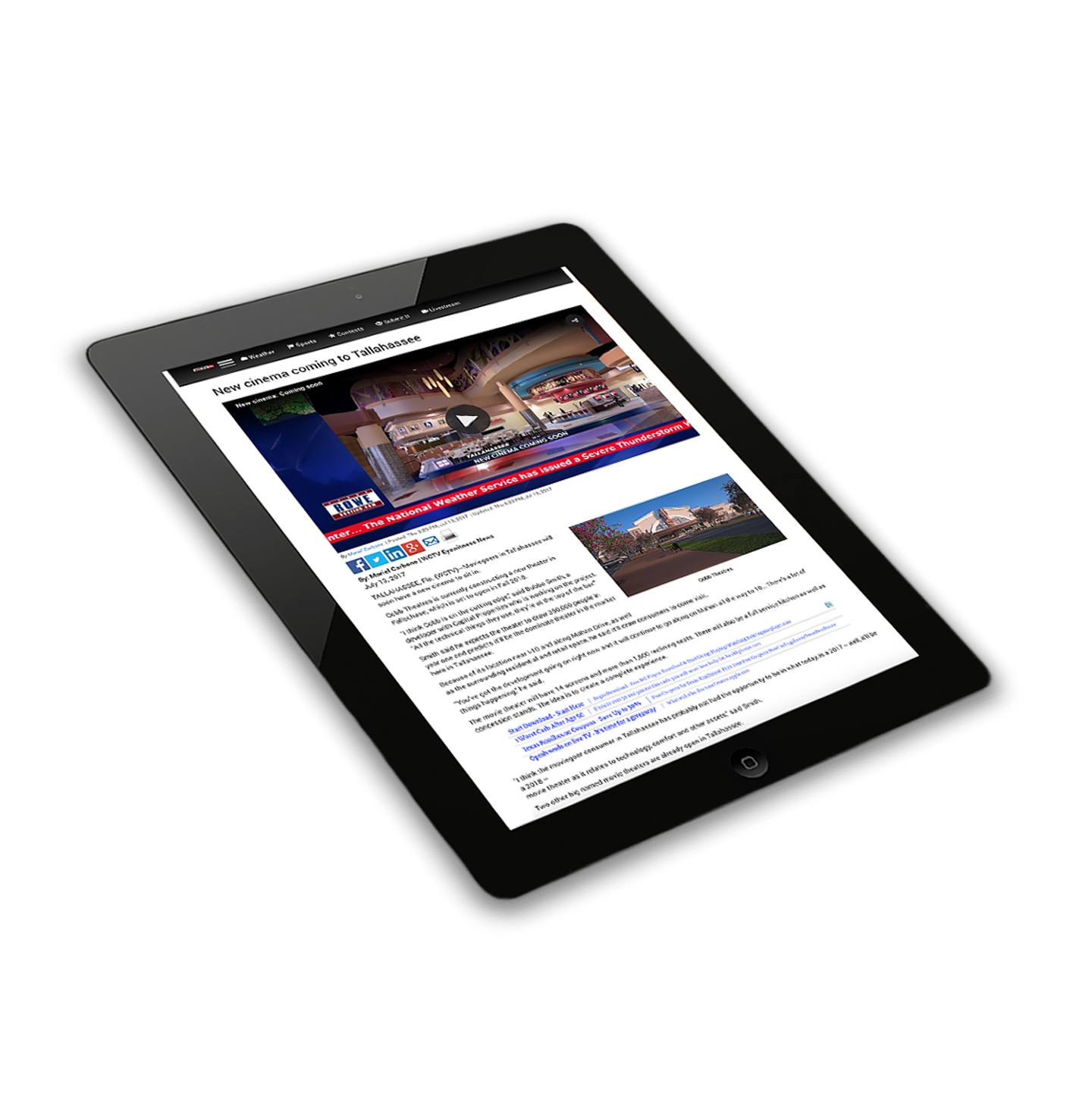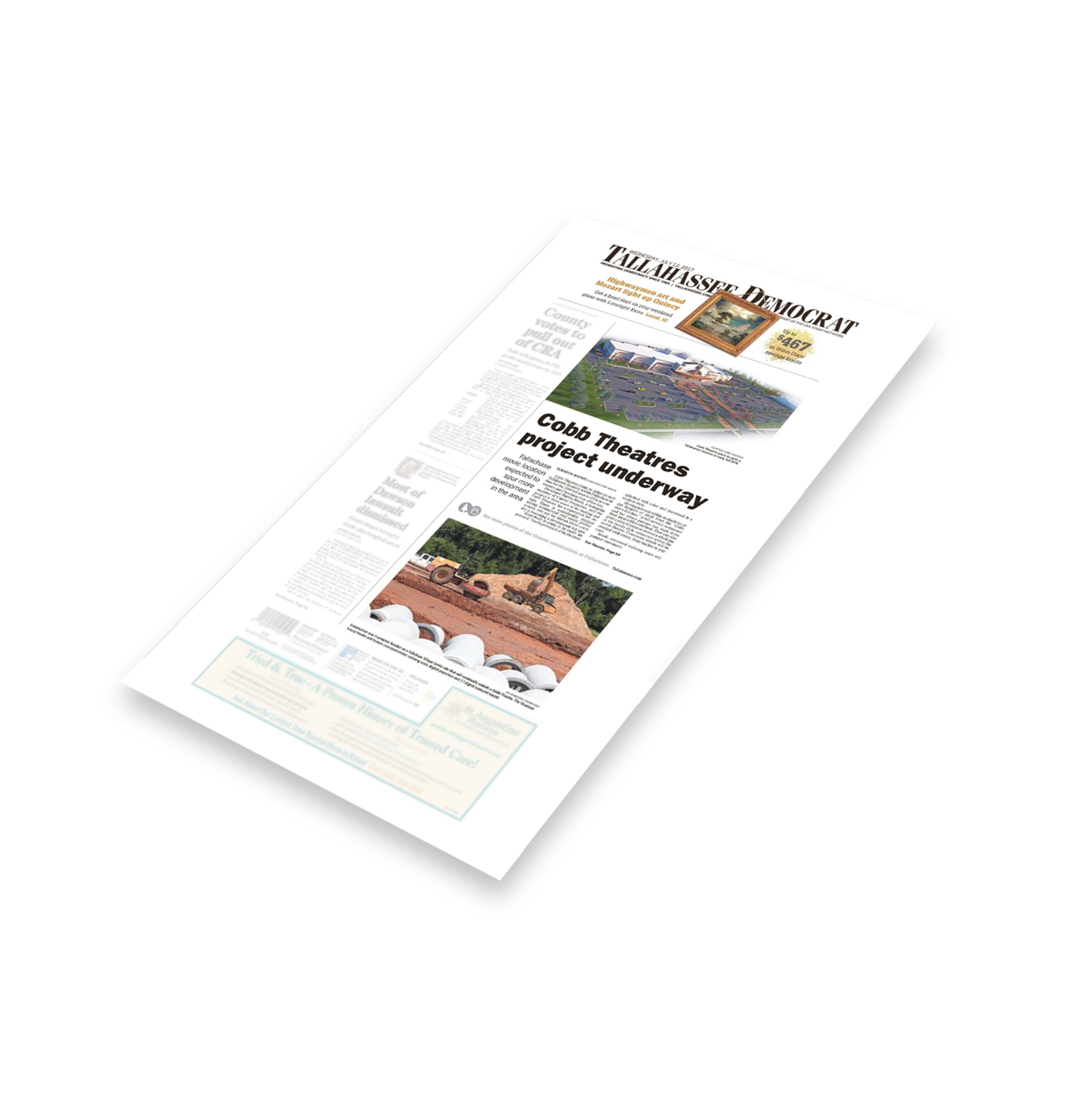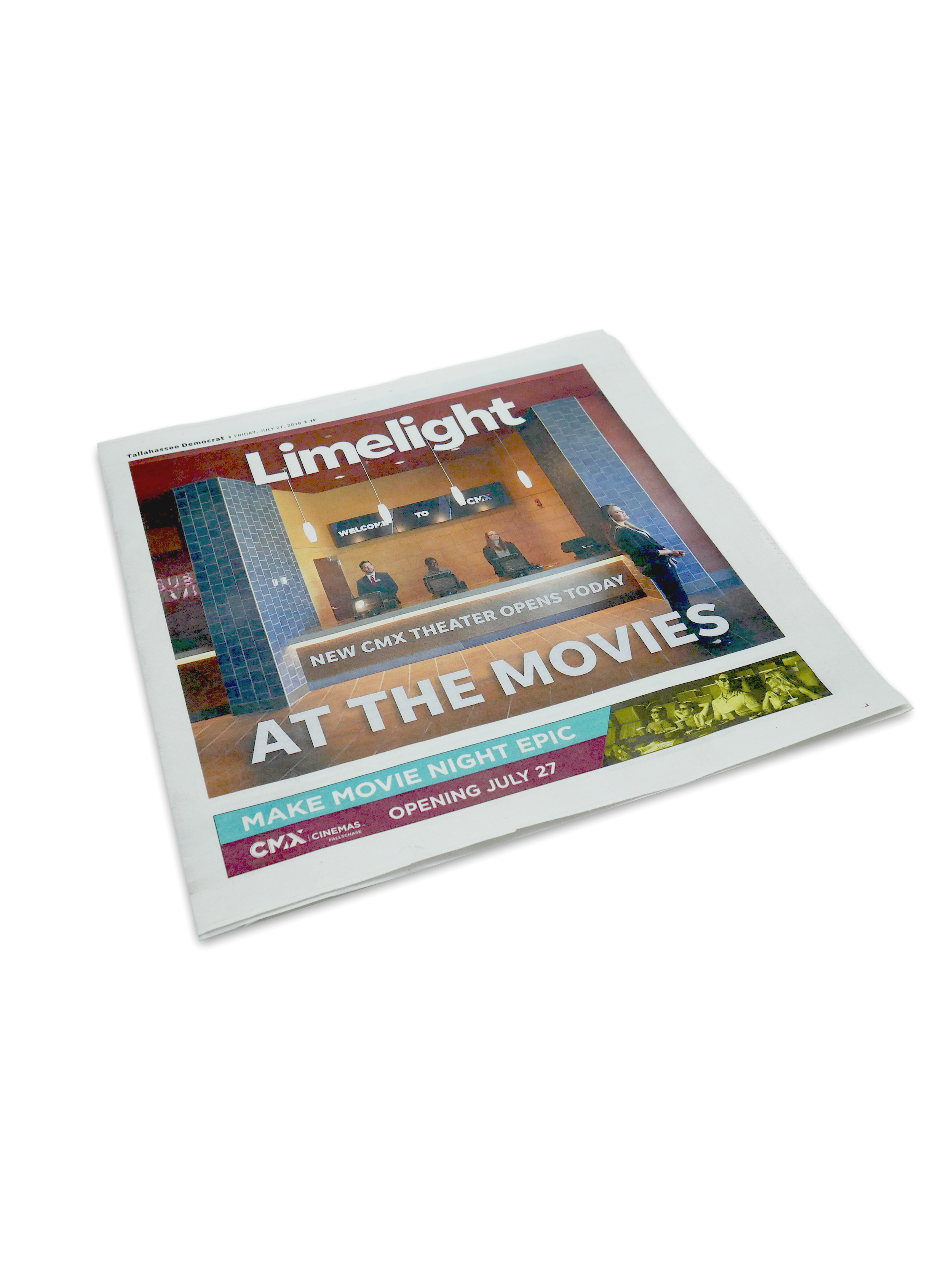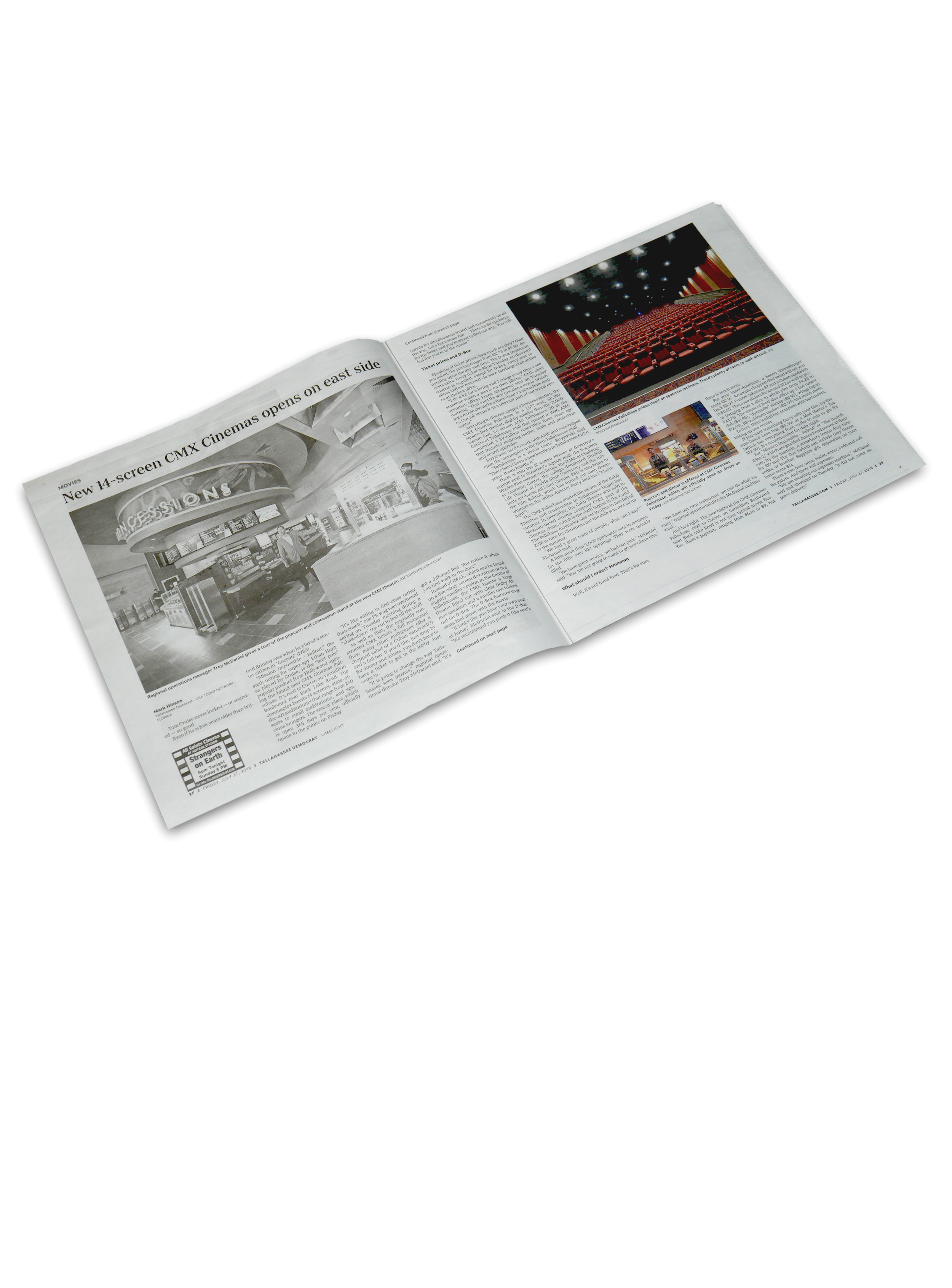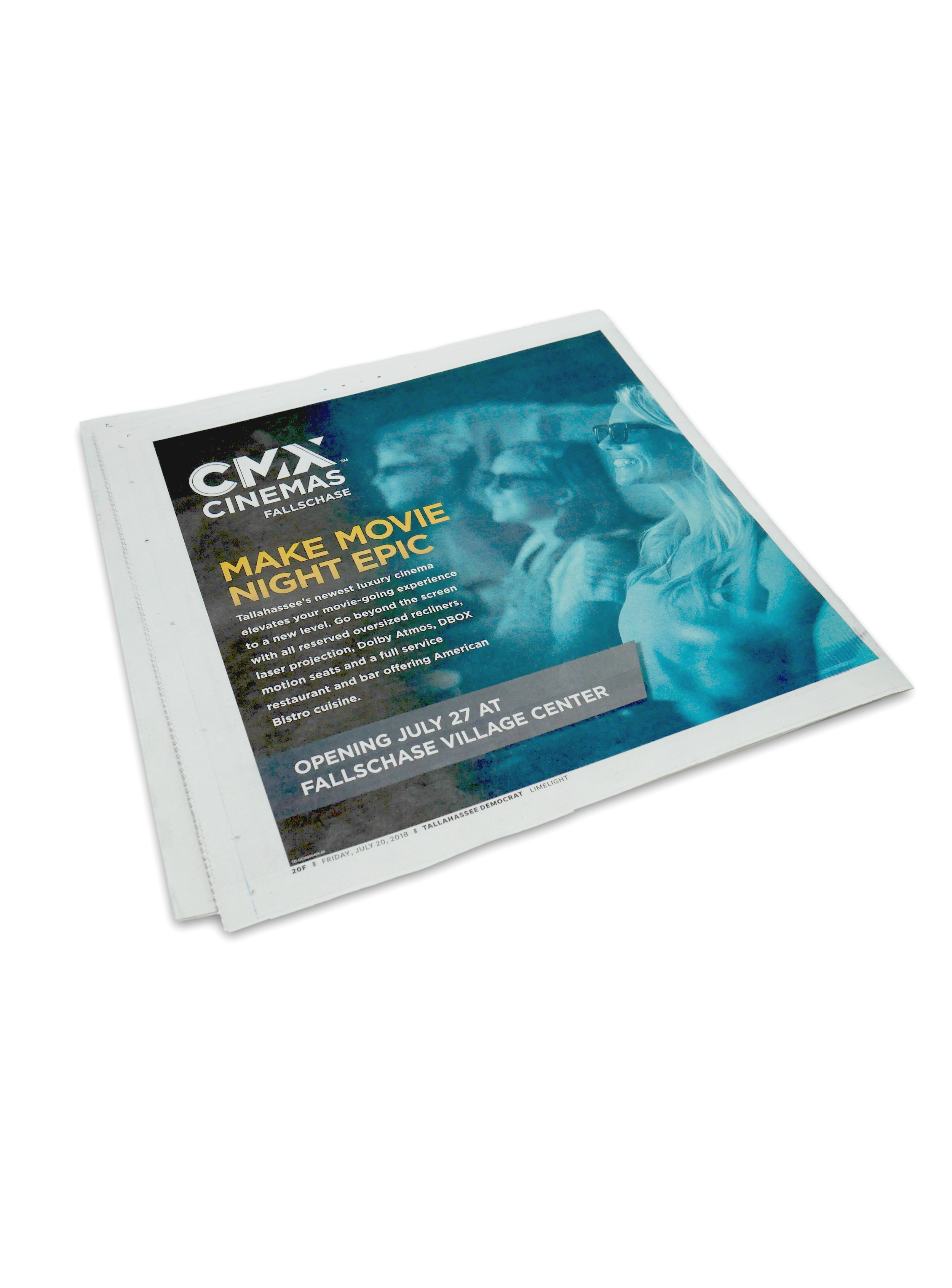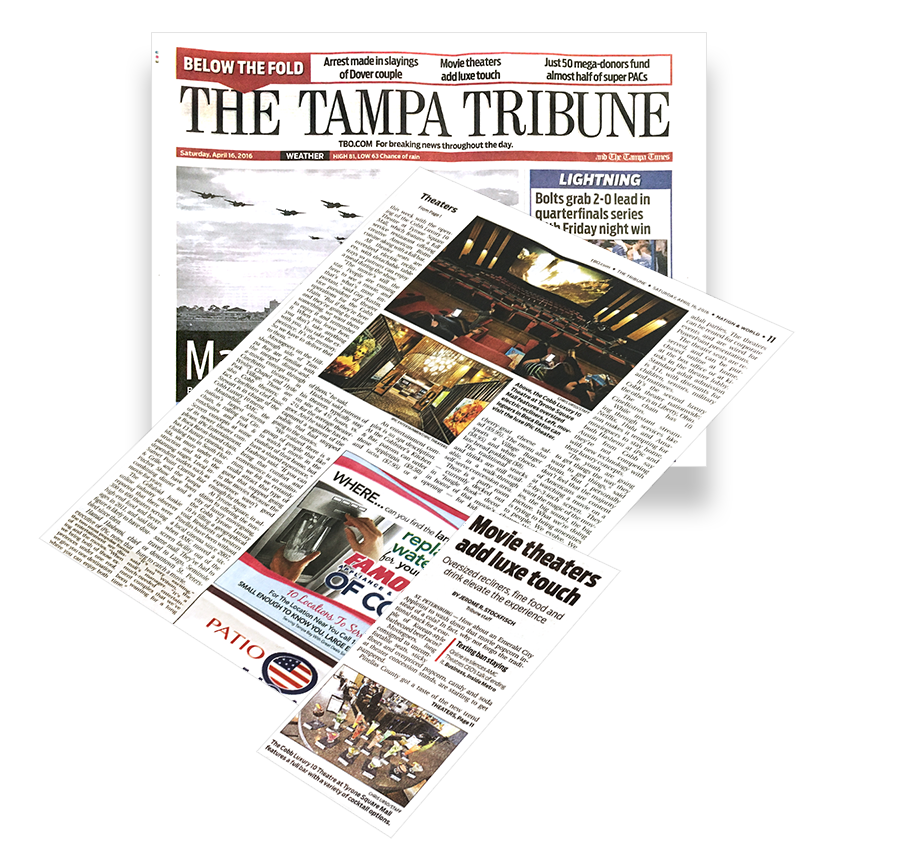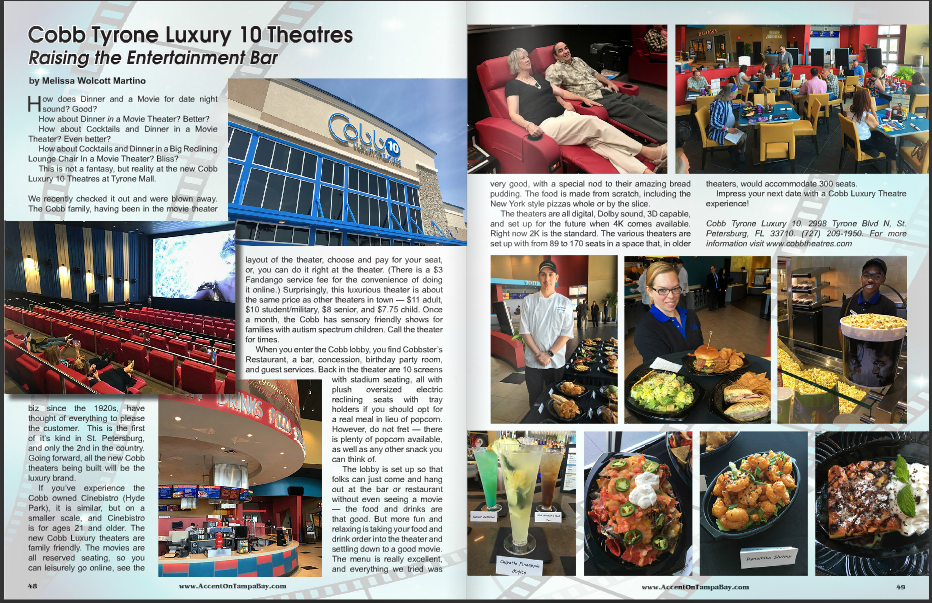 print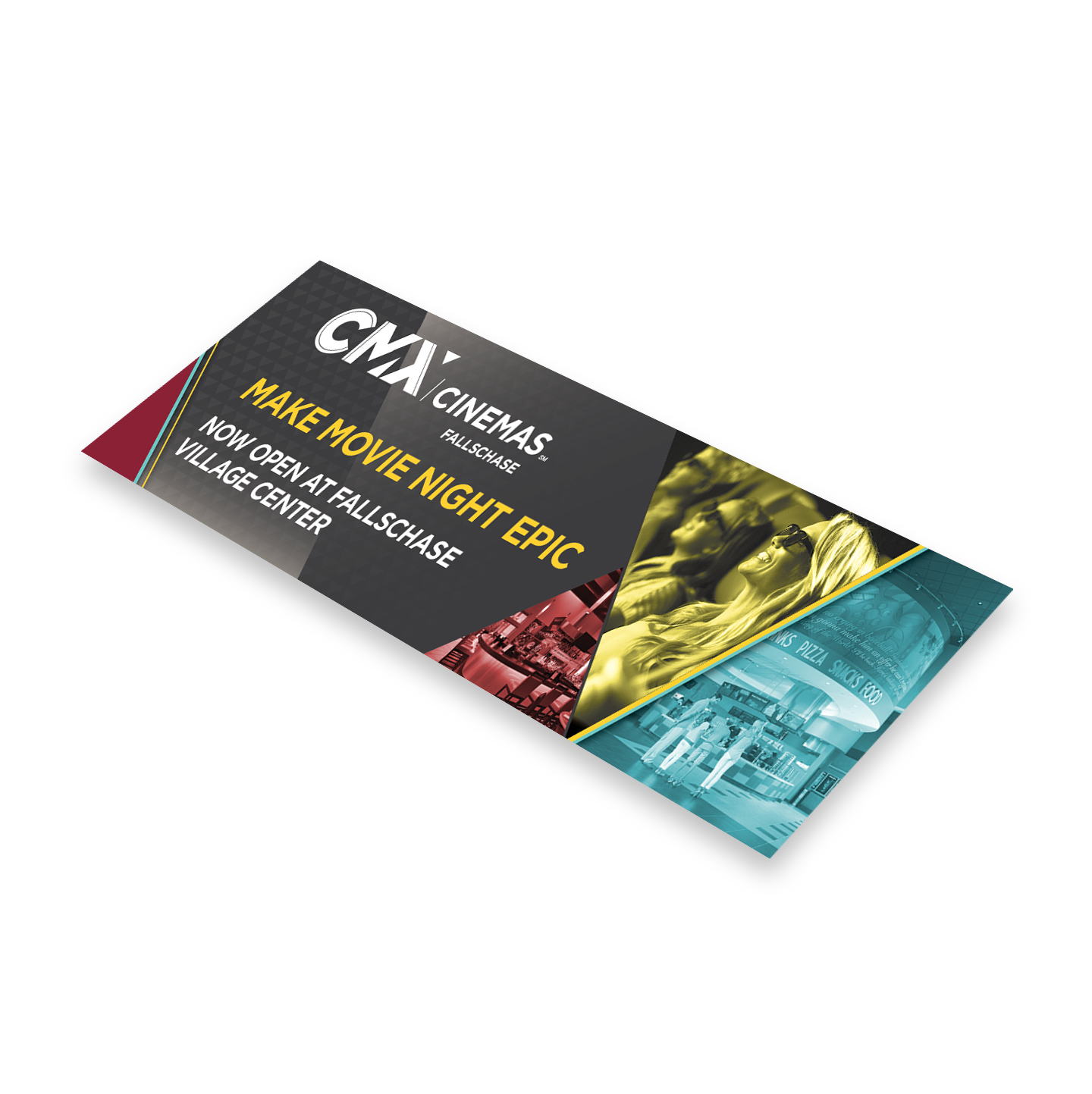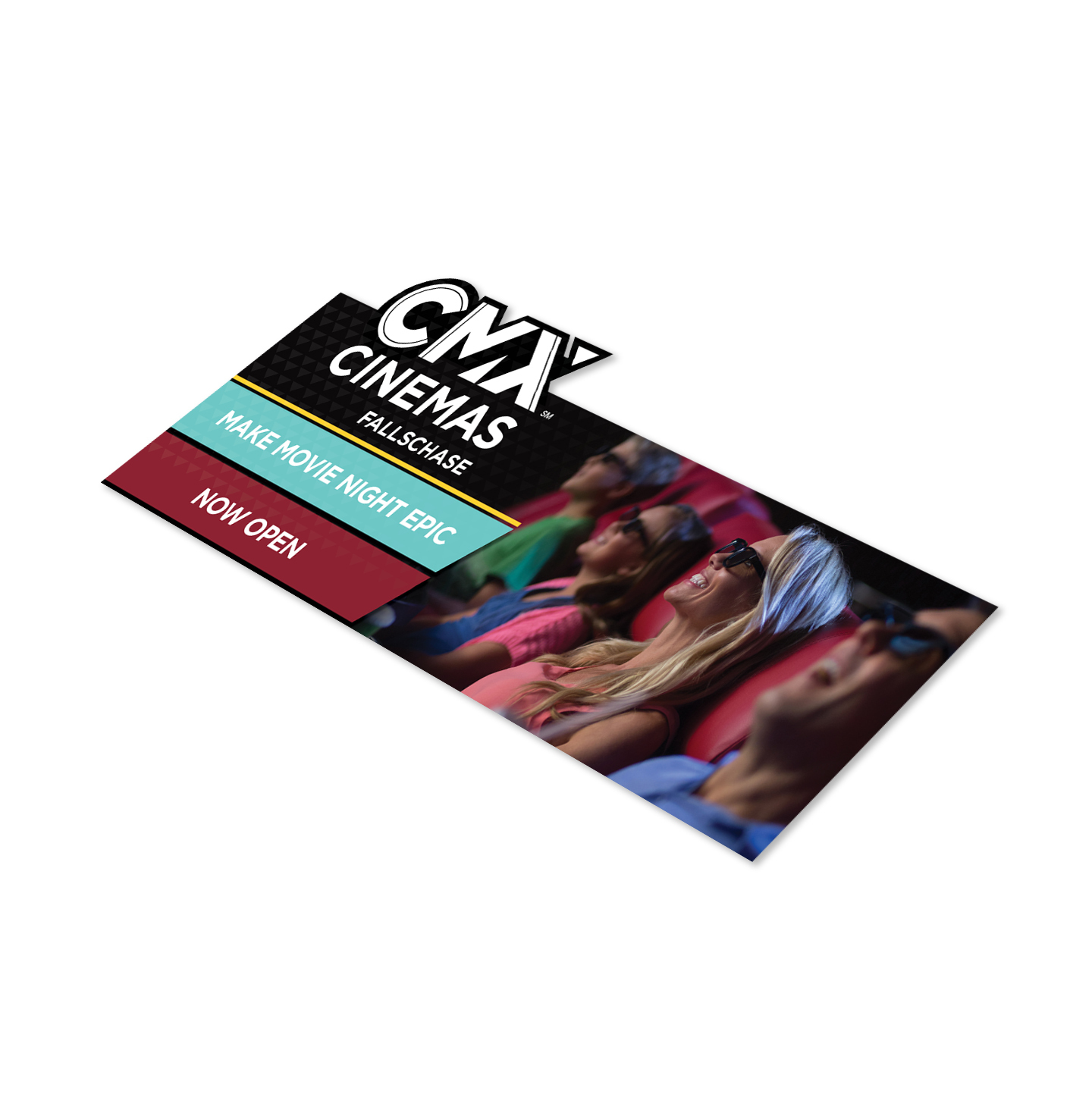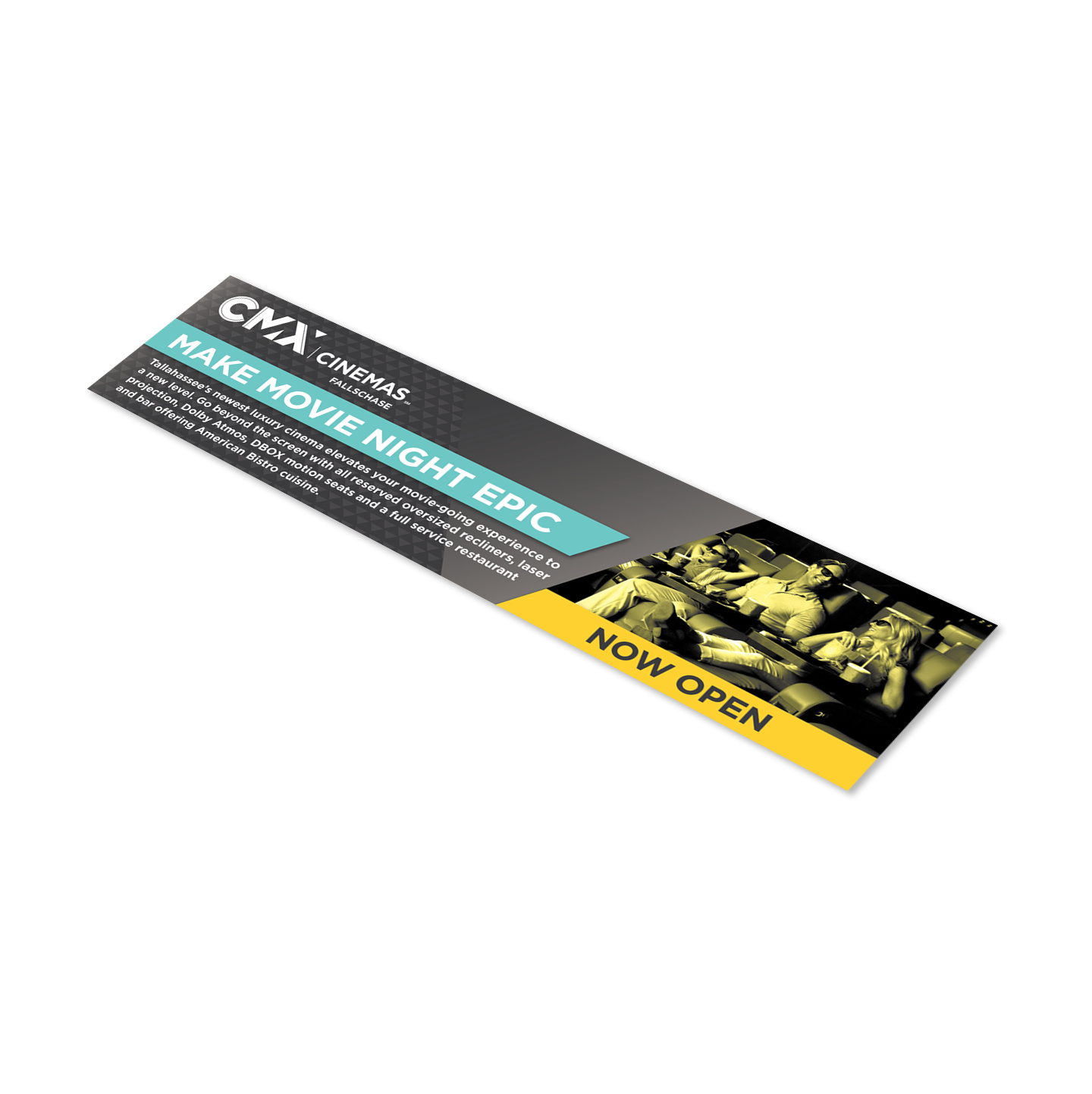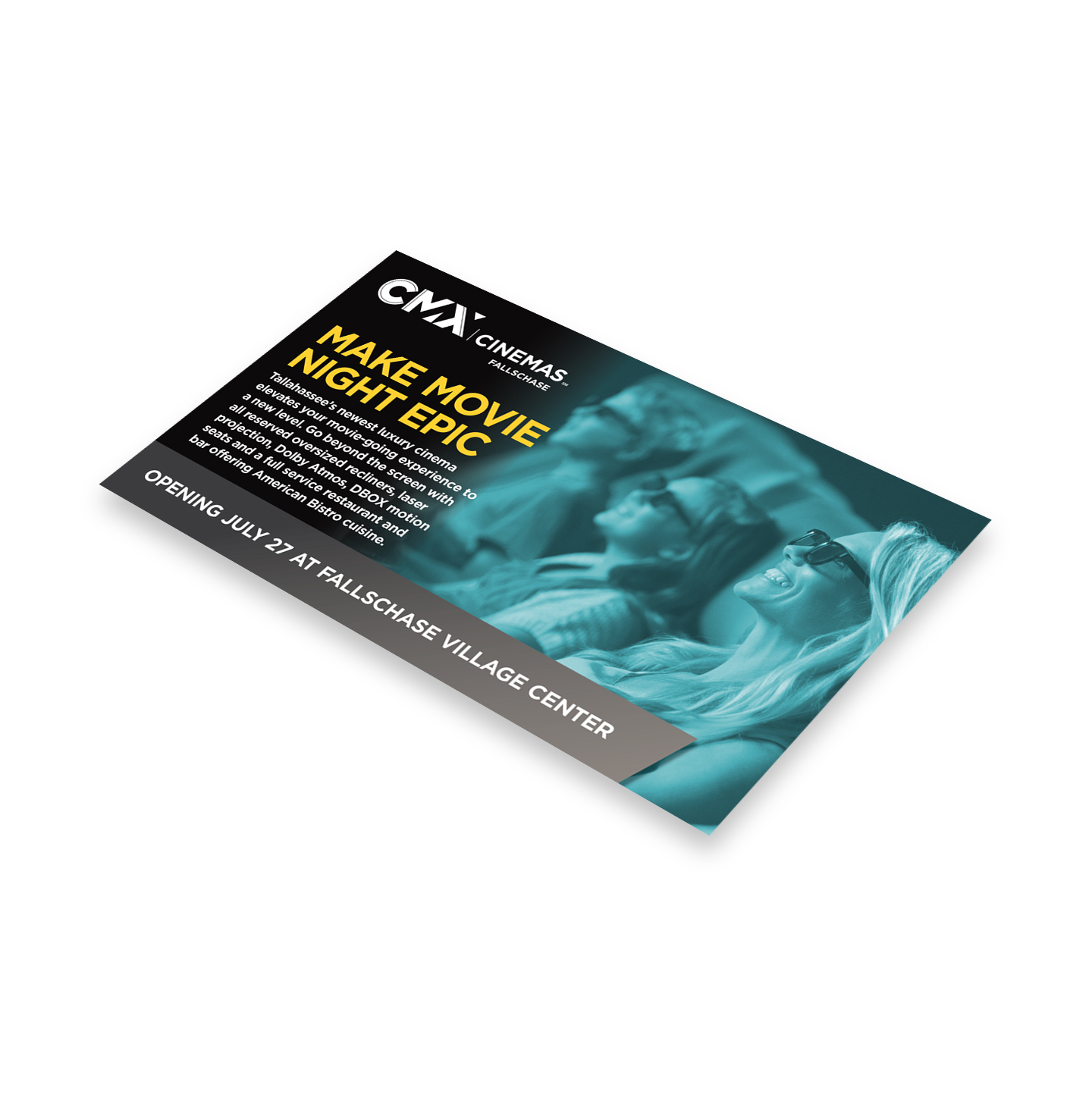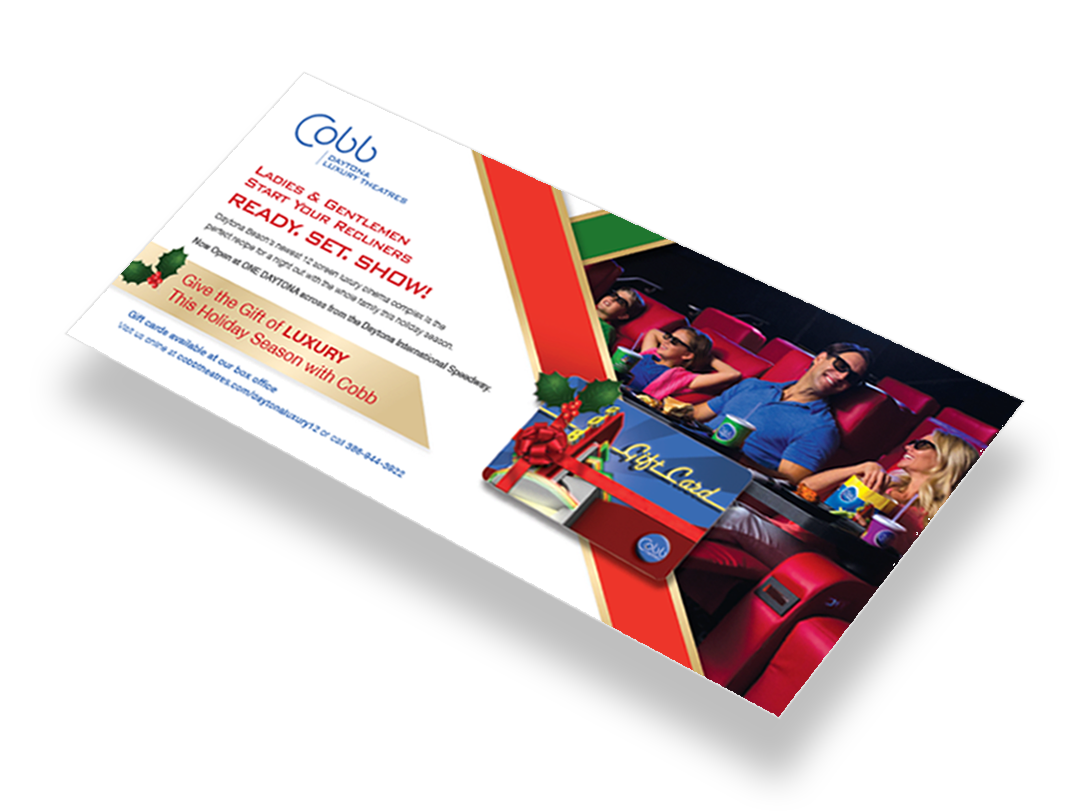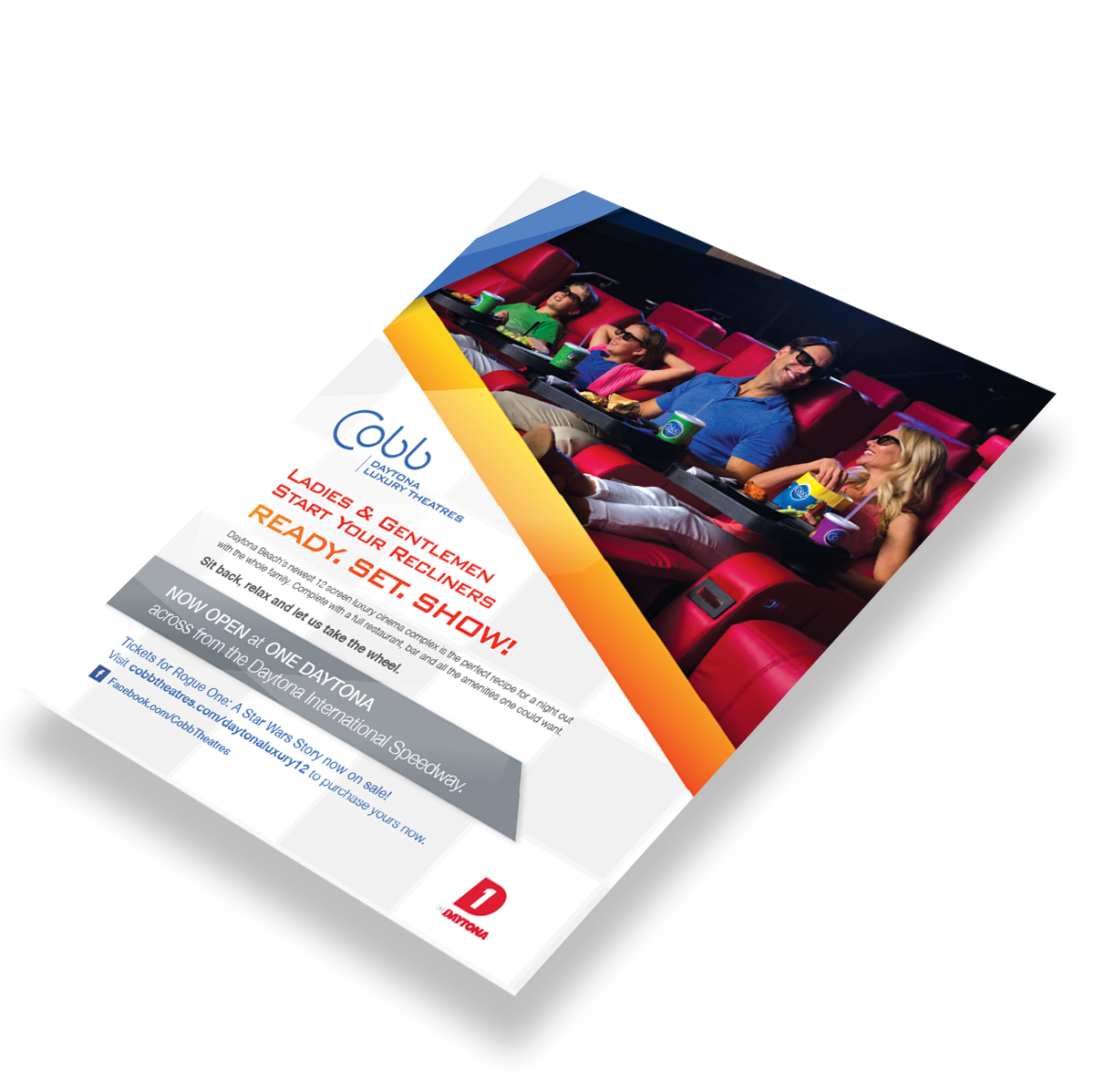 field images