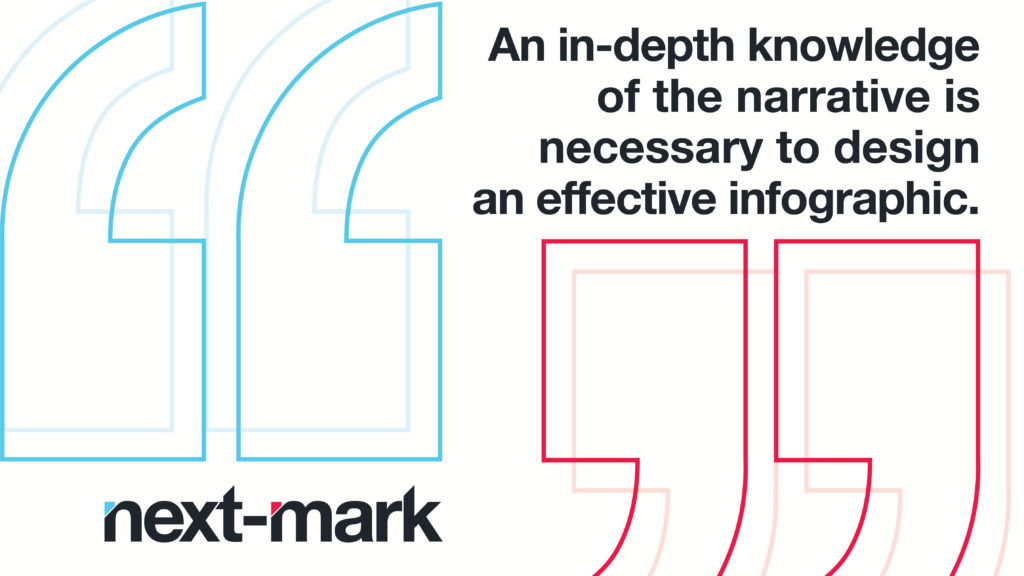 We live in an era dominated by powerful imagery and compelling visual content. From stunning virtual reality capabilities, to seamless animation and graphic design, we're flooded every day with extraordinary optical creations. It's no wonder that marketing professionals cater to such a high level of sensory appeal — 90 percent of information sent to our brains is visual and we process images 60,000 times faster than text. The power of data visualization is undisputed and is why infographics have soared in popularity over the past ten years. Infographics allow people to quickly digest information and remember it for longer than they would a normal block of text. If you want to enhance message effectiveness and boost audience engagement, keep reading to learn how to create compelling infographics.
Understand the data
Novice designers sometimes settle for simply understanding the "big picture" concept of the data, while failing to truly grasp the building blocks of information they're highlighting. You need to have an in-depth knowledge of the narrative in order to design an effective infographic. If there is something in the content that you don't understand, ask the client what it means. It's far better to ask too many questions than to display the information incorrectly.
Research, research and research some more
Being in tune with the latest design trends is crucial to crafting a piece that feels timely and relevant. Pie charts and bar graphs simply won't cut it anymore if you want your design to stand out. Now, even static infographics are taking a back seat to interactive, multimedia pieces that actively engage viewers. Infographic styles evolve rapidly and if you haven't checked out the latest craze, your design could easily be perceived as out-of-date.
Know your boundaries
If you're designing an infographic for a specific company or client, ask them if it needs to fall within their brand standards. While sticking to certain colors, fonts and graphics can feel limiting, remember that your infographic is just one piece of a matrix that makes up their entire marketing strategy. A consistent look-and-feel is paramount, especially with larger corporations. Use this opportunity to stretch your creative wings and play with other aspects like size, hierarchy and texture to make the piece unique.
Segment information
Breaking a large infographic up into smaller segments not only helps the reader to better understand the information, but it is also easier to design multiple smaller infographics rather than one big one. The size of the pieces will also depend on how the infographic will be used. Is it going to be printed or digital? Is it the first in a series of graphics?
Put numbers first
Infographics usually display at least a few numbers and percentages. Since these tend to be the focal points of the piece with the most impact, they should take precedence in hierarchy.
Don't over-design
Cramming in superfluous design elements was a classic mistake many designers made when infographics initially gained popularity. Never forget that negative space is your ally. It gives the audience time to scan the graphic without drawing their attention to too many different elements at once and overwhelming them. A busy infographic can also detract from the message. Crisp, clean content is king in the infographic world — if the design is stunning but the audience doesn't grasp the message, then your efforts have failed. Conveying the correct information takes precedence over "pretty design."
Infographics are no longer a novelty; they're a necessity. Master the art of creating these pieces (or hire a team who can!) to advance your objectives and have a lasting impact on your audiences.