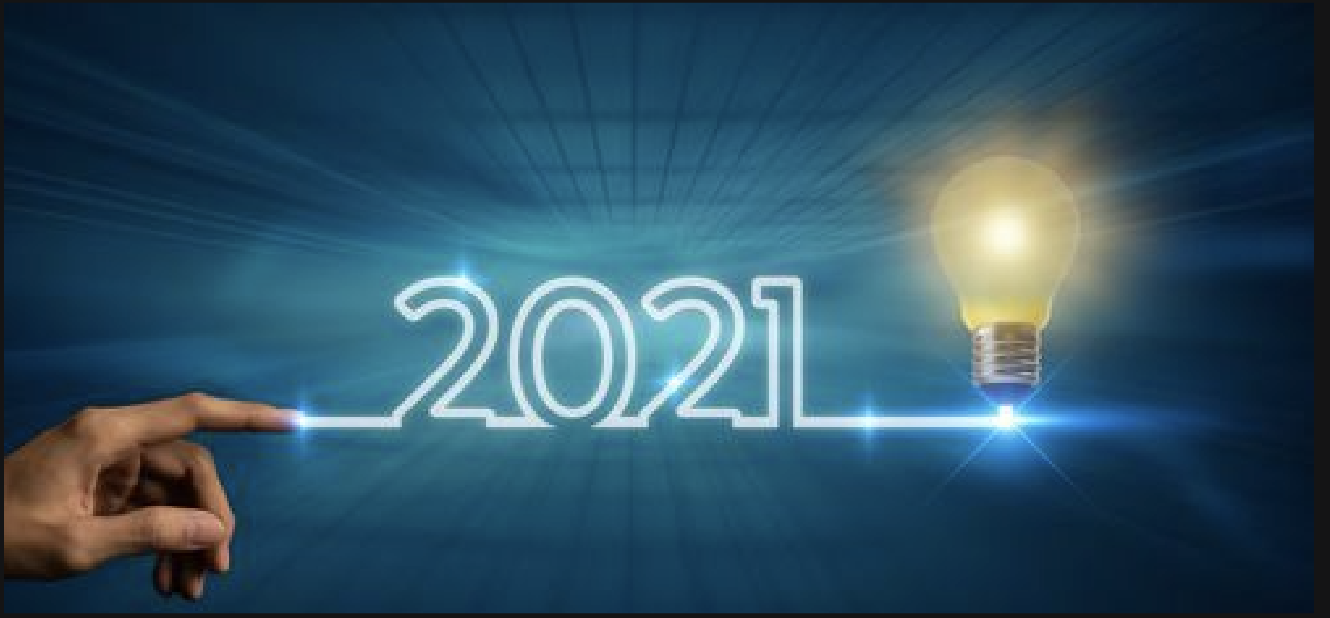 Marketing today moves at the speed of technology and changes as it does. Thus, it's no longer enough to keep up with where eyes and ears are going and what they want to see and hear; it's a matter of staying ahead of a rapidly moving curve.

As we look to a New Year, here are some trends we're seeing and recommendations for how to use them to your best advantage in the unique environment of 2021.

1. Keep in mind that many businesses continue to work virtually
due to the pandemic and a number of them are considering making it a permanent change. This makes on-line communication more important than ever. Factor into that an increased dependence on social media to remain in touch in a socially distanced world, and you can see the bond that can be created with your audiences when your marketing plan includes on-line marketing targeted by platform and users.

2. Strategic messaging, in general, never has been more important.
If you have a solid messaging plan, now is the time to fine tune it to reflect who you are in 2021 and what you want to say to your audiences. If you don't have a common "song sheet" that is used organization-wide, creating one should be Marketing Job One in the New Year.

3. Content continues its reign as monarch of consumer engagement. A key to creating content that customers and prospects will seek out is not looking at what you have to offer but, rather, how what you have can help them. It's an outward look that companies of all sizes are using to their advantage, becoming a trusted source of information and building relationships. Thus, content marketing is a core piece of any marketing plan.

4. On the process side, customer relationship management (CRM) remains a critical component in converting prospects to customers and retaining them once you get them. By enabling documentation, management and analysis of the entire engagement process and client lifecycle, applications such as Salesforce and HubSpot facilitate more personalized, and productive, outreach and relationships.

5. Creativity is the oxygen in marketing. In 2021, it will be important to evaluate how your organization is standing out in the blur of competition and to become a true steward of your brand. This involves taking creativity to the next level in all media and choosing the right partner to help you do it.

6. Be aware of digital trends and look at your advertising spend within the digital context.
This is a fast-moving train that you'll want to be sure you're safely aboard. Digital ad spending already is greater than traditional ad spending in the United States and, according to eMarketer research, it is expected to exceed two-thirds of total media spending by 2023.


7. Your website is the gateway to your presence and should be an important part of your strategy. Too many companies create a site and leave it to languish, with an occasional blog to show they're still in business. In 2021, look at strengthening your online brand messaging, perhaps updating the site's look and assuring back-end operations make access easy and fluid. And, of course, Search Engine Optimization remains essential in increasing the quantity and quality of traffic to your website through organic search engine results.

8. We've said it before and may say it evermore: Video rules. n fact, according to a recent Cisco study, by 2021, 82% of consumer internet traffic will be video. Why? Because it's the easiest, fastest and most enjoyable way to receive information for most of us. The best part is that it can be done on any budget – from the magnitude of a full production to a quick animation – and still make an impact.

9. Speaking of impact, consider the power of the Millennials, our nation's largest generation group. Research has shown that they rely heavily on peer recommendations for buying decisions and those peers include online influencers. This represents a sea of change from companies creating personas to push product to individuals who have created their own online spheres of influence and can be powerful brand champions.

10. And, finally, don't fear business as usual. Though parts of our lives and commerce are, or seem to be, in pause mode, it's important for companies to press the "play" button and prepare for their next phase of operations and growth.

We wish you all good things in the coming year and stand ready to help you strengthen your brand and business in 2021 and beyond.