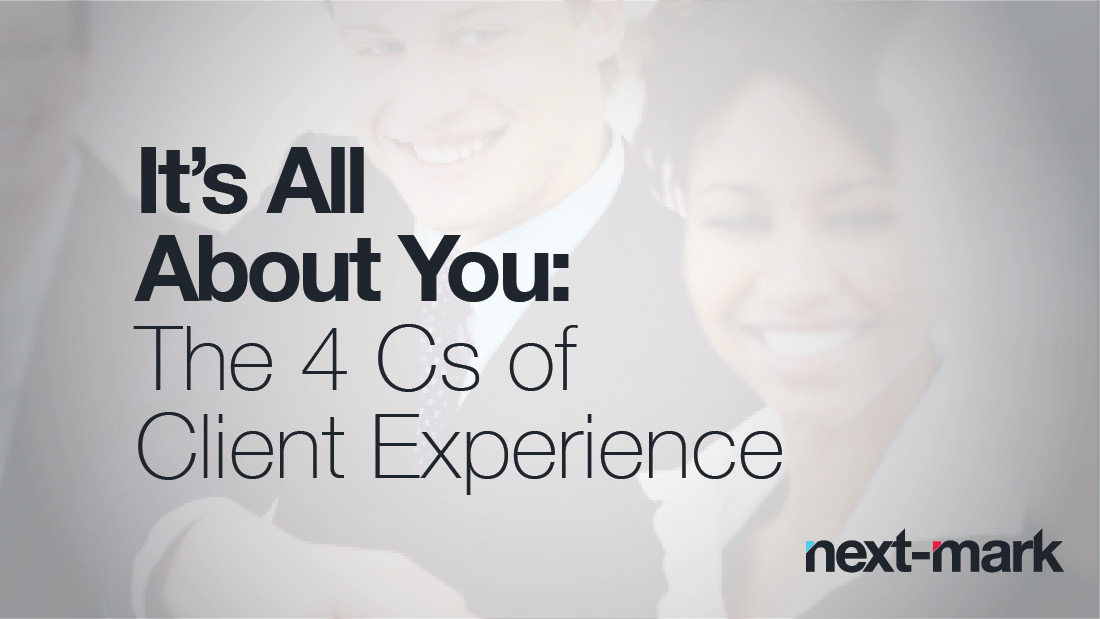 At Next-Mark, our work is all about our clients. We focus on four key characteristics (the four C's) to give our clients the best possible experience:
1. Collaboration. We don't just see you as a client, we see you as a partner. We want work with you to do what's best for your brand and we value your participation every step of the way. According to an article I read on PR Daily recently, active participation from both ends creates a collaborative and positive working relationship.
2. Communication. On that note, we believe in keeping an open line of communication with our clients. We strive to create great work for you and your brand, but we also know this takes time, feedback and a strong work relationship.
3. Creativity. It can be hard to stand out in today's content and graphic-driven world. At Next-Mark, we work with you to create unique and interesting content so your brand really shines. Whether your brand is in need of a new look and feel or a quick update, we're happy to help you along the way.
4. Commitment. We value our clients and our work more than anything. As Next-Mark's Director of Client Experience, I am committed to providing you with a great experience from day one.
Are you looking for a brand strategy partner? Give us a call anytime or read more about our approach here.