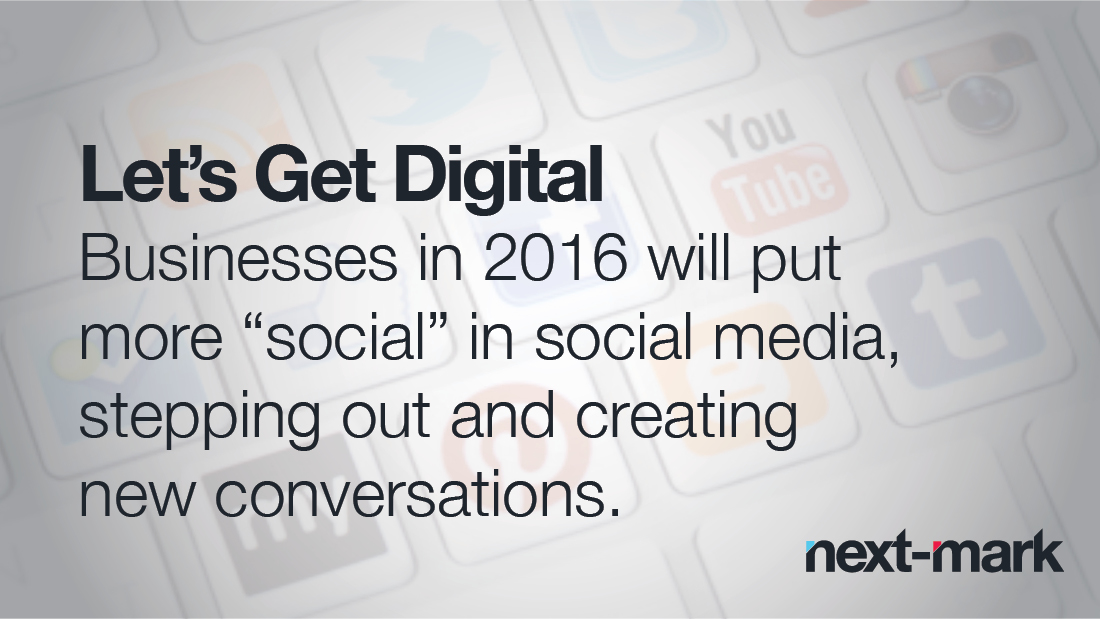 Experts agree that online marketing is going to grow in leaps and bounds in 2016, with new formats and fresh ways to use old ones. It's the wave of the future and those that don't catch it could find themselves left far behind.
While opinions vary as opinions will, following are a few of the trends that the collective brain trust agrees should remain on businesses' radar for 2016.
Content will remain enthroned, and unique story telling will keep customers and prospects interested by giving them information they actually want.
This year's strategies won't necessarily work next year. As in all things marketing, Innovation will be key.
In addition to ever-popular videos, visuals such as infographics will continue their upward movement in marketing plans, delivering messages and reducing landing-page bounce rates.
Wearable technology will add more details on people's habits to the information already in all the embedded technologies that collect and exchange data. For marketers, this means outreach that can be behavior-driven.
Businesses will put more "social" in social media, stepping outside the box to show personality and create conversations.
There will be shifts in SEO best practices to match changes in technology.
Web sites will continue to transition to be more user-friendly for mobile.
Among platforms to watch for relevance to your business:

Live streaming video apps – such as Blab, Meerkat and Periscope – that enable a more personalized customer experience.
Snapchat, which is all about exclusive content that's shorter, more to the point and has an expiration date so the old stuff doesn't linger.
Instagram, which is seen as a major player as business marketing moves to mobile.
Periscope, an emerging video app is gaining strides in real-time business communications.
Expanding search engine capabilities on social networks, such as Pinterest.
Mobile payment apps that speed purchases and provide rewards that keep users coming back.
Virtual reality devices, such as the soon-to-be-released Oculus Rift, which could take online advertising into a new dimension.
Got it? If not, we do.
Let us know if we can help as you face the brave new world of digital marketing in 2016.