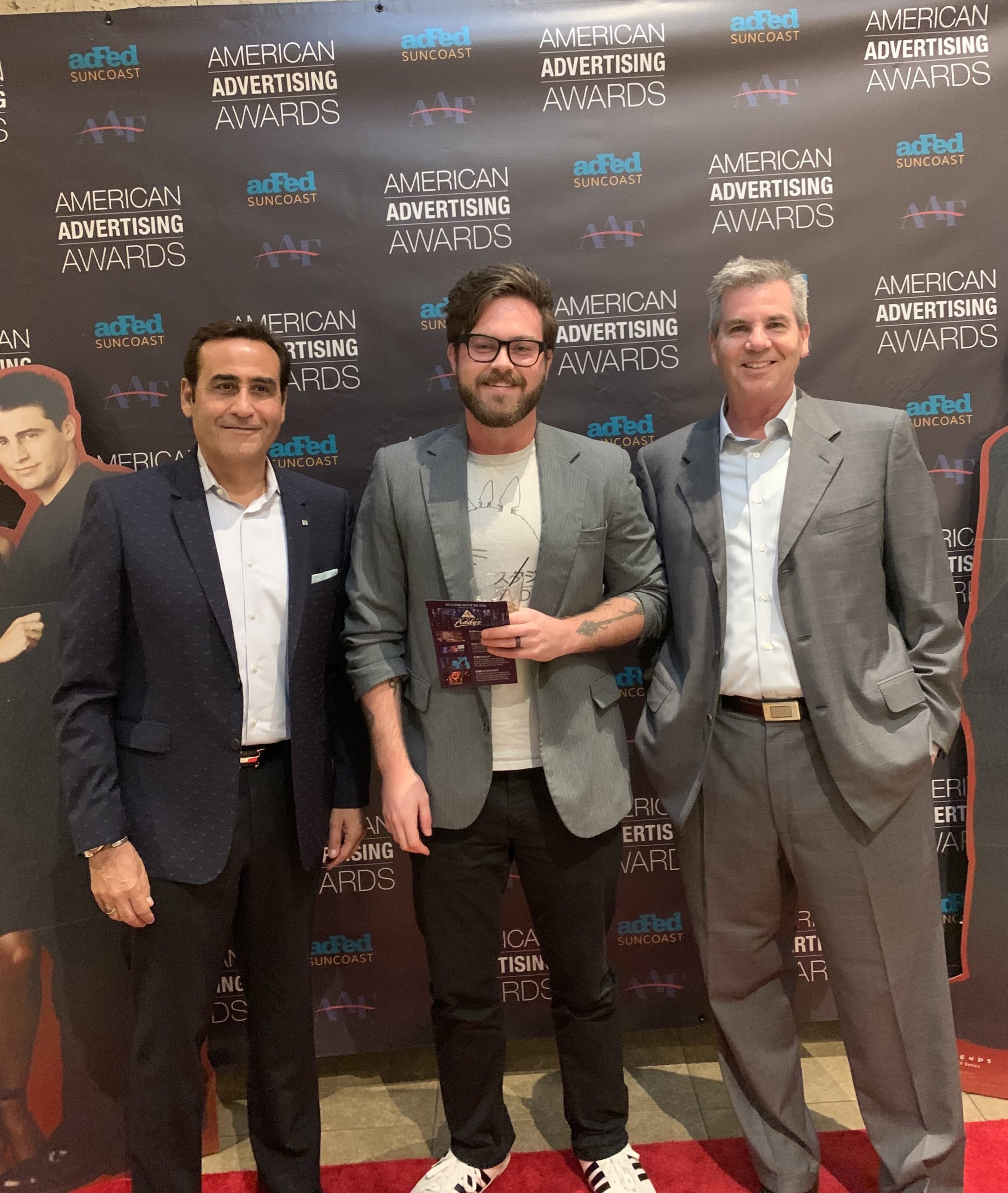 Next-Mark earned two 2020 Silver ADDY Awards at AdFed of the American Advertising Federation. AdFed Suncoast is the Sarasota region's club . These awards are especially rewarding, because they span multiple categories that directly impact our clients' business success.
One of our many projects for Elsevier won in the Sales & Marketing category for a Product or Service Sales Promotion Campaign entitled "'Summer of 79'" is Memorable Again." The colorful design and themed messaging combined to deliver on the client's project needs, and we're happy that it also stood out for the judges.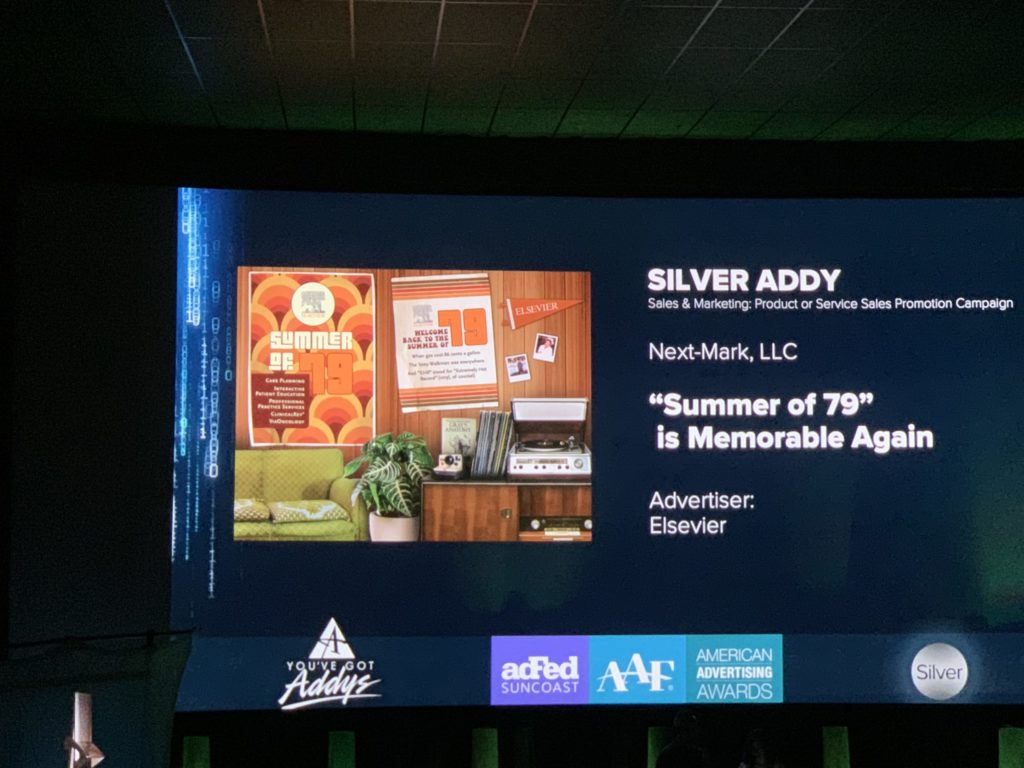 Our other win, also for a 2020 Silver ADDY, was in the Cross Platform category for an Integrated Branded Content Campaign for another major client: Medecision. This complex campaign including videos, cube design, signage and collateral, and it was called "Innovative Targeting of Personas" Liberation.
We'd like to thank these and all of our other clients for their constant support and creative collaboration on every project we work on together.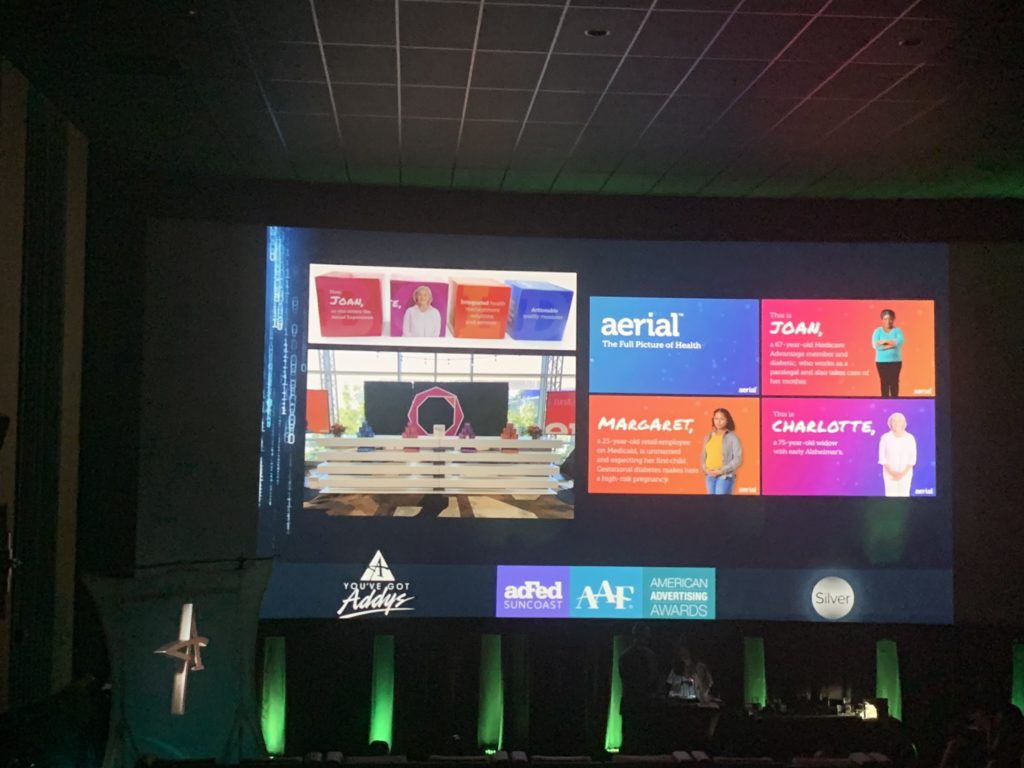 By the way, the venue for the awards, CinéBistro in Sarasota, added another level of satisfaction for us, as Next-Mark provided the marketing and PR that launched CinéBistro when it opened. Today, it's the top location in the company's entire upscale dinner/movie cinema portfolio.