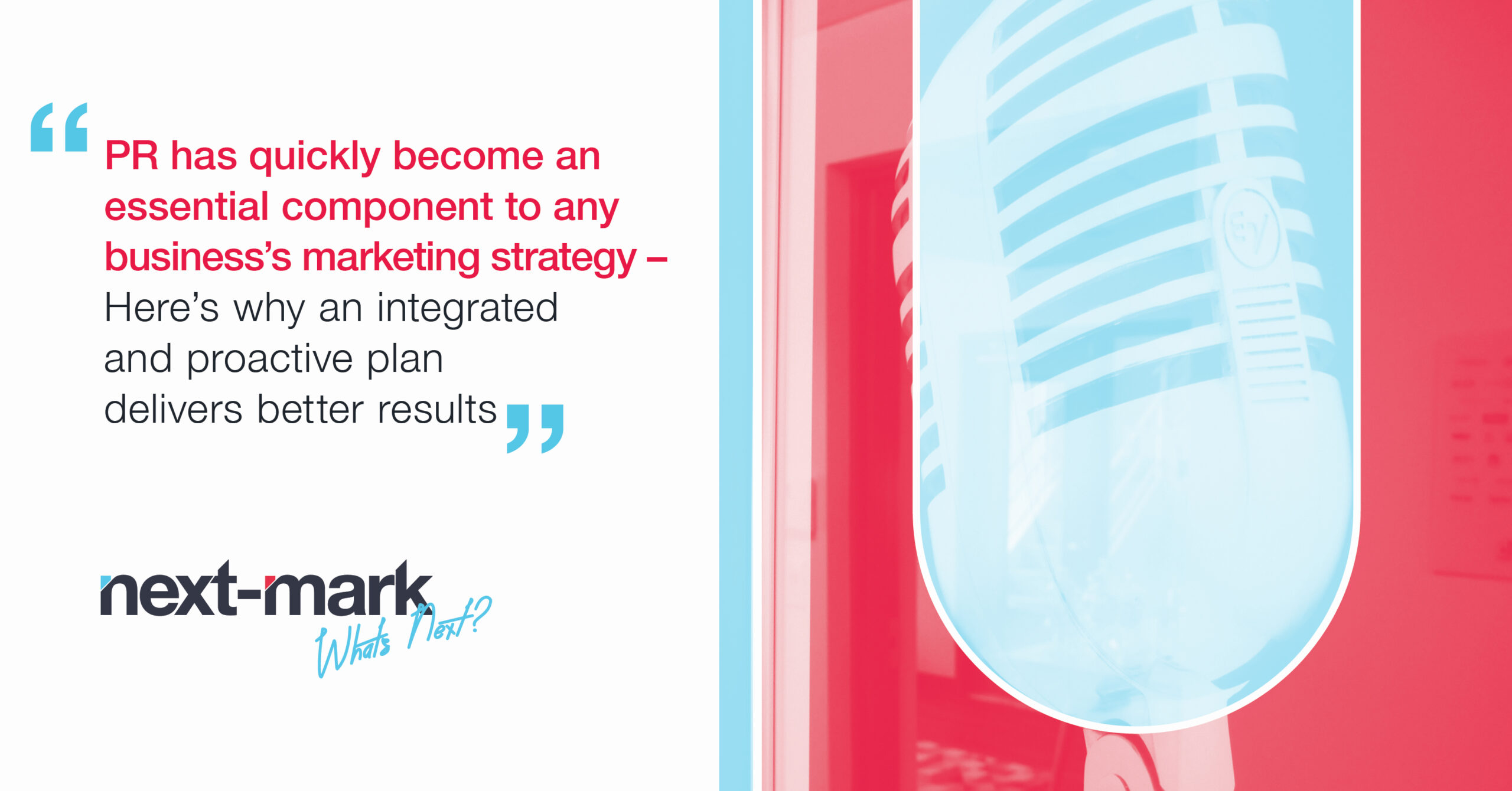 Three Reasons Why Your Marketing & PR Needs an Integrated Approach
PR has quickly become an essential component to any business's marketing strategy – Here's why an integrated and proactive plan delivers better results
---
The craft of public relations or PR has always been considered an ambiguous term by those outside the industry. A quick Google Trends search confirms this, as many of the top trending searches around PR include phrases like "what is," "definition" and other similar terms. Those unfamiliar with the inner-workings of PR might hear the word and imagine celebrity crisis management campaigns or wordy press releases.
Individuals more familiar with the inner-workings of PR, like business leaders and seasoned marketers, know the value of strong communications strategies but may not be aware of the recent shift top agencies have made towards a new model. This new model called integrated PR or integrated communications is more efficient and leads to greater long-term success.
But first, what is PR?
The Public Relations Society of America qualifies the term as "a strategic communication process that builds mutually beneficial relationships between organizations and their publics."
PR professionals are communicators and storytellers. They work with brands or companies to portray them in a positive light through various communications tactics, which help build trust with their audience and communities. This exercise accelerates brand awareness and, if done effectively, can help form positive, meaningful ties, which drive engagement and business success.
Isn't that the same end goal as a marketing campaign?
PR practitioners and marketers share common ground – spreading awareness, engaging consumers, and driving performance; however, historically, these two entities have worked separately, relying on different tactics. This holds true for most agencies, as well as across companies of all sizes. Unfortunately, this approach leaves a lot to be desired, as an integrated approach often yields more significant success.
Why an integrated approach is the "future of PR"
Creating a strong, unified brand is top of mind for leading businesses. This is only possible through consistent messaging and design. Having a unique brand voice that speaks to your audience is crucial.
With this in mind, imagine the issues created when marketing professionals, designers and PR practitioners work independently with no coordination. This is why an integrated approach to PR is best.
1. Seamless Experience For Your Audience
Having an integrated PR plan means key communications and marketing components are aligned and their messaging is consistent across all channels. With media pitches, digital ads, social media posts, and other strongly linked elements, the message is clear and compelling. This builds credibility and brand authority while creating a seamless experience for audience members.
2. Shared Resources Make Your Campaigns More Effective
The classic saying "content is king" is more relevant than ever. Creating a stream of compelling content is a never-ending battle for marketers and PR pros alike, which is why shared resources can help ease the burden on individual teams and improve success. For example, your marketing team discovered that your company's workforce leads its industry in diversity. It has designed an infographic that explains this and will be sharing it on social media. While this would undoubtedly draw positive engagement from followers, it could have been used alongside a press release announcing this success if shared with the company's PR team. On the other hand, press releases being created by a company's communications team have the added versatility to be converted into blog posts, newsletter content and social media announcements.
3. Navigating Pay For Play Opportunities
While many media outlets still have a strong separation of editorial and sales teams, there has been a significant shift of late that has increased the likelihood of your next press pitch being met with an invoice. Pay-for-play media opportunities are often a major roadblock for PR professionals tasked with generating organic media coverage. Because most PR agencies operate on retainer and do not budget for marketing "buys" they generally are only left with the option to decline and move on. With integrated marketing plans in place, there's greater efficiency in allocating advertising into these kinds of opportunities as they occur. Moreover, the relationships marketers often form with media outlet sales personnel can typically be leveraged to garner organic news coverage with an integrated team.
There are countless reasons to integrate your communications and marketing teams. It is even more critical to have open communication lines between your business's marketing and PR arms if relying on an agency or multiple agency partners. Better yet, having a unified, cohesive team under one roof can bring even greater efficiency to your business, drive higher engagement among key audiences and most importantly, enhance the bottom line.
Next-mark was created by the belief that exceptional branding, marketing and public relations should be aligned. Our in-house team of talented creatives, data-driven marketing experts and passionate PR professionals work in unison to accomplish client directives and exceed their individual goals. Curious how an integrated communications and marketing plan can help your business? Contact us today.