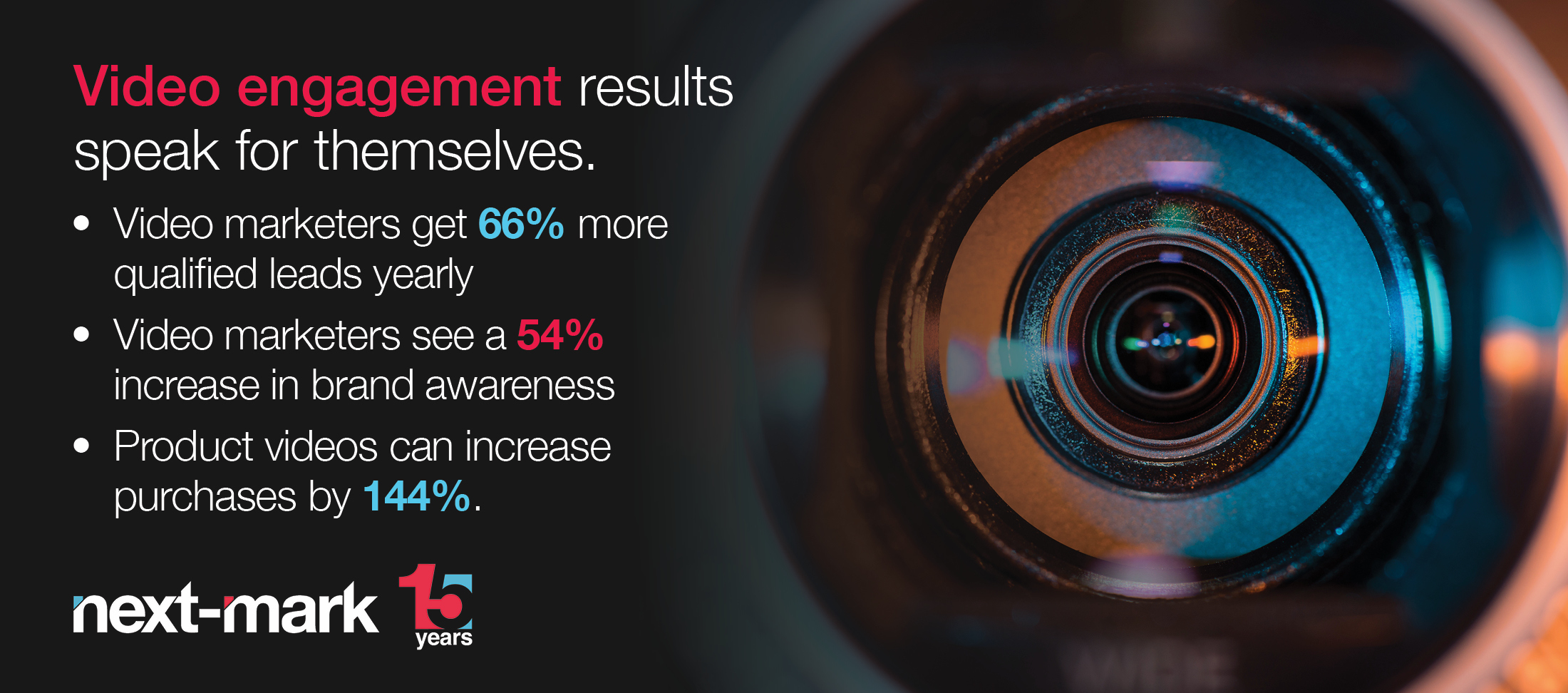 In these times of resource conservation for many businesses, some marketing tools may have fallen off the radar. If one of those is video, that's neither good nor necessary.

Even if your marketing budget is challenged at the moment, it's important to remember that videos are what consumers prefer, and some versions don't cost a lot – or much of anything – to create.

Video has been climbing the charts of effective consumer outreach for a number of years. In a recent article for the American Marketing Association of Chicago, award-winning producer Tony Gnau noted some of the HubSpot statistics that have propelled video to its current ranking among marketing tools:
– Video marketers get 66% more qualified leads yearly than those who don't focus on video.
– Video marketers see a 54% increase in brand awareness with their content among audience members.
– Product videos can increase purchases by 144%.

He then laid out three types of video that he believes businesses can – and should – produce during these unprecedented times.

First was the company value proposition video. Short and to the point, it involves simply telling customers and prospects your brand story and how you're conducting business at this time. We love this idea, as it is humanizing and honest and, we believe, could create personal bonds at a time they're in short supply. We caution you, however, to make the video your own, with personal touches that set you apart and reflect your authenticity. This can easily be accomplished with tools like Zoom for recording content along with added branding including transitional graphics and video bumpers.

This can be reinforced by the second suggested production: animated content videos which tell your story with animated motion graphics along with voiceover. These do not require camera crews or studios and can be disseminated via direct marketing, social media or other promotional tools or platforms.

Finally, we come to testimonials, which are a double-edged means of strengthening existing relationships and creating new ones. That said, these should be testimonials with a twist, that is, with the focus on the customer, how they are doing and, where appropriate, how you're helping. Again, they don't have to be fancy. They do, however, have to be heartfelt.

As noted recently in Forbes, studies show that 80% of consumers have ingested more content since the coronavirus outbreak than they did before, and video is their preferred type of getting that content. By 2022, in fact, it is estimated that 82% of all content creation will be video.

Putting it all together, companies need to revisit their marketing plan to assure misgivings didn't lead to miscalculations in the cost and value of tactical tools, among which are videos, which can help them through the pandemic and keep them on track for an increasingly digital future.

If we can help, give us a call at 941.544.2765 or email us directly at info@next-mark.com.