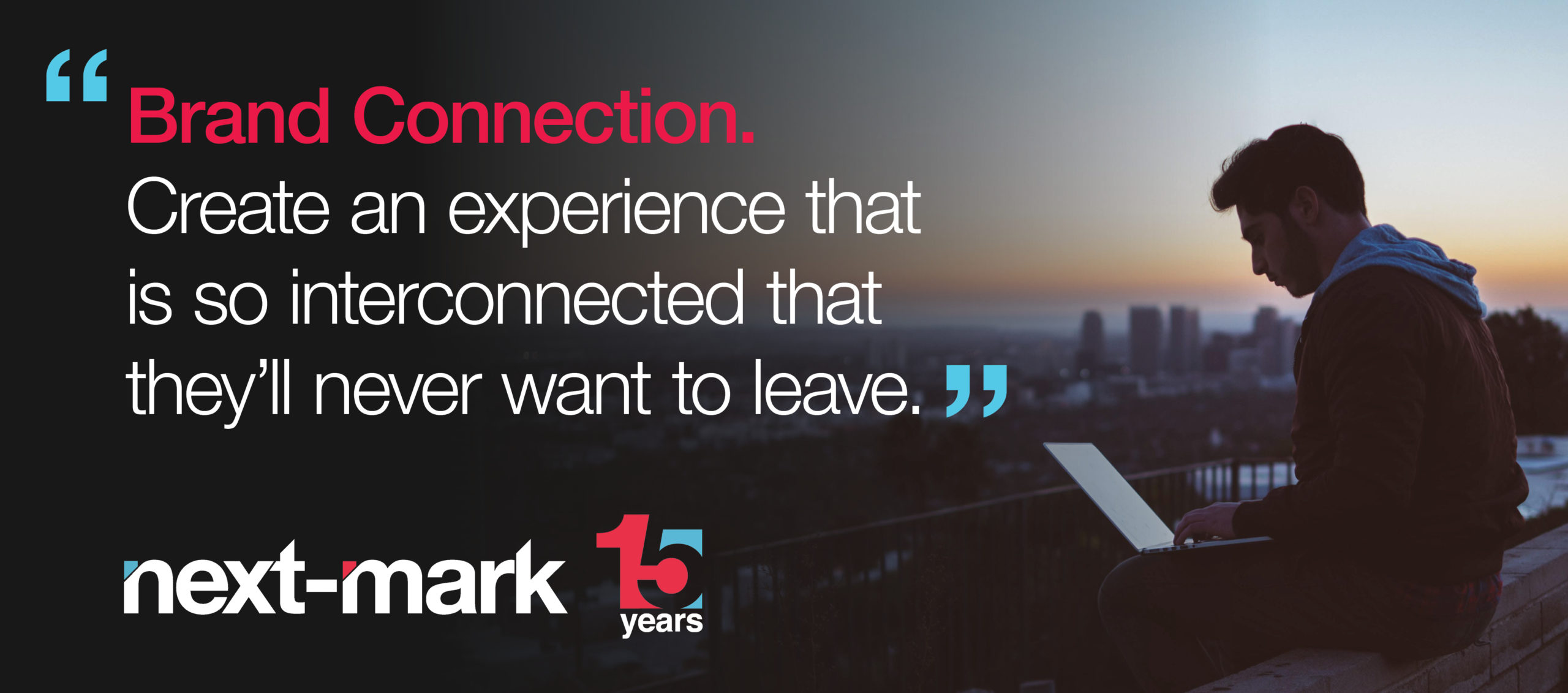 What's your favorite brand? Maybe the latest technology has always peaked your interest. Perhaps styles or fresh design keep you coming back to your favorite clothing outlet. What gets you excited to shop online, browse through a store or follow a brand on social media? There must be something that triggers your brain to actually bother to check up on the latest news or products from your favorite brand, right? You bet. This is called brand connection – what you want to achieve with your own brand ecosystem.
These terms refer to the experience you create for your customers, how people view your products as potential buyers and how you track customers and prospects across all channels of communication. Messaging, social media presence, website usability and image are all key components. Brand connection is what makes someone refer your product, follow you on social media or continue to make the same or different purchase over and over again. But how does this happen?
All successful brands understand that in order to build a lasting connection with customers, they need to connect with them on an emotional level. We are all human beings. Emotion is in our DNA, whether we like it or not. This gives a company multiple opportunities to engage with the natural, unfiltered side of humanity and make lasting connections with potential buyers.
That's why many brands seek partnerships and ways they can promote their brand alongside organizations or events that seek to make a difference and/or speak to a population. Sponsorships also give a business the chance to not only gain important exposure, but voice their company beliefs or values. Have you ever seen companies partner with sports or teams? Of course. Do brands donate parts of their profits to charity involving nature or disease research? Sure they do. This activity plays to our own likes and/or tugs at our heartstrings to foster respect for these brands. This, in turn, motivates us to spread the word or follow them in the news. We become an advocate for them. Now that's brand connection.
The brand ecosystem involves all the important decisions a business makes behind the scenes and designs for our customers. Today, most of this comes down to digital marketing. The goal is to create organic leads that drive to meet a customers' needs. Create an experience that is so interconnected that they'll never want to leave.
Once you identify your target audience and test your customer experience process, you're ready to launch. But it doesn't stop there. Next, you need to track the results. Are there any gaps in the online experience you missed? Are your sales increasing or decreasing? Does your experience generate organic interaction and real leads? Keep testing and analyzing data and soon enough, your brand ecosystem will be thriving.
Brand connection truly comes down to having a healthy brand ecosystem. They go hand in hand. Connecting with your target demographic and honing your online experience will keep potential customers coming back time and time again. It's not a 'one-time stop.' It's called an 'experience' for a reason. A stronger experience leads to a stronger connection, which leads to a stronger brand.