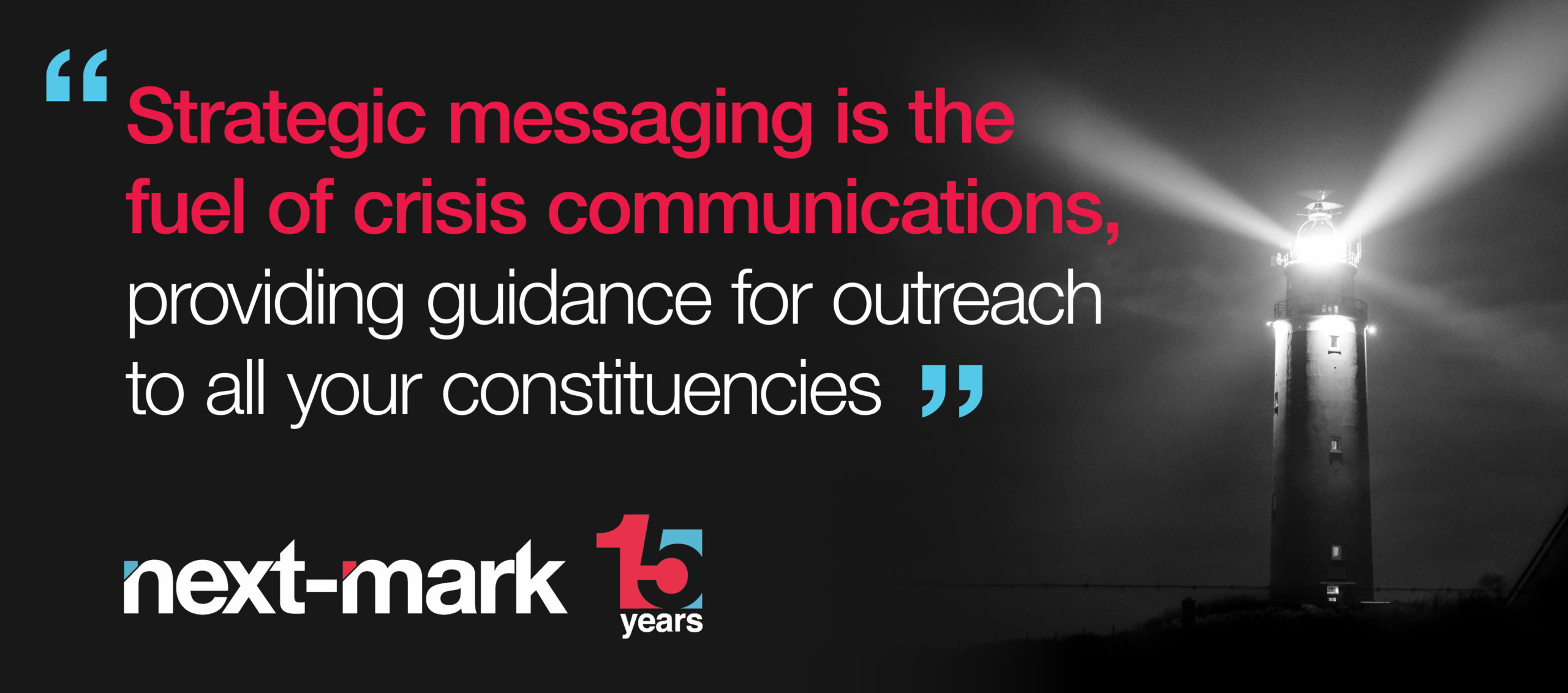 We've written in the past about strategic messaging, how it lays the groundwork for all business communications and how it can prepare you to respond to any situation.
And, boy, do we have a situation.
COVID-19 and its ramifications have changed almost everything about consumerism, causing massive shifts in customers' buying habits, needs and priorities. The battlefield for attention also has shifted, with businesses worrying less about getting through the noise of their competitors and more about penetrating the mind of consumers in survival mode.
So, you may ask, how can a strategic messaging plan created in better days guide your communications in the face of an unprecedented, unanticipated and volatile worldwide event?
You might be surprised.
First, the strategic message planning process enables companies to establish who they are and what they want to represent. For all the clients we've helped in this journey, we're proud to say, this has included some sort of giving back and caring about their customers and communities. This solid basis for empathy – perhaps the most treasured form of communication at this time – can direct what a company does in the face of this crisis and how it does it. Whether it's using a 3D printer to make masks (as one of our clients has) or simply reaching out to say "we care" to reducing prices or donating money to organizing individuals in a related cause, a company can follow through in the way that reinforces their brand promise.
Next, as strategic messaging contains an internal aspect, it's important to keep in touch with your employees, reinforcing what they already knew and being transparent in your dealings with them. How you treat them in this time is a reflection of who you are and extends beyond your walls to impact corporate image.
Strategic message planning also looks at ways in which organizations can disseminate their messages, deciding on the best ones for the right times and campaigns. With access to a variety of vehicles already in place, businesses can shift emphasis as needed. Obviously, now is not the time to invest in billboard advertising, but it is the time, for instance, to capture eyes through your social media platforms and online sponsorships.
As a company's messaging captures its "voice," organizations can build on that for consistency in image and communications. If you're a serious venture bent on problem solving, keep it up and, if possible, applying it to the current situation. If you're known to be a bit whimsical, feel-good messages can reinforce your brand while helping to ease anxiety.
Finally, strategic messaging is the fuel of crisis communications, providing guidance for outreach to all your constituencies – from employees to investors – already knowing how they prefer to be reached and what resonates with them.
When your company is ready to center itself with a strategic messaging process or protect itself with a crisis communications plan, we'll be here to help.
Until then, stay safe and stay in touch with those who matter to you.