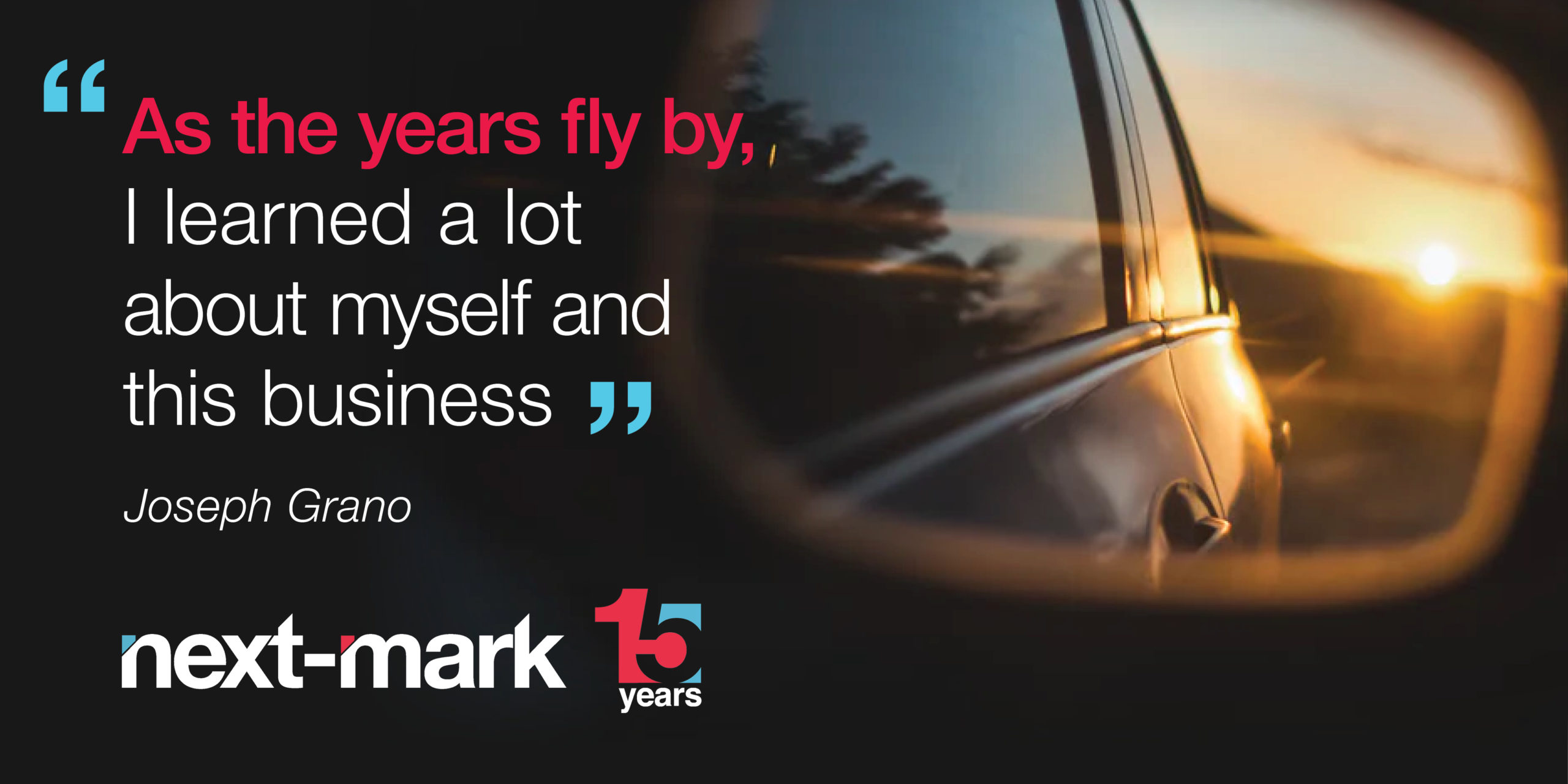 It seems not so long ago that I was at home launching a business while my kids played in another room. Now those children are young men with wives-to-be, and that business is 15 years old and a full-service operation based in Florida, serving clients locally and globally.
As those years flew by, I learned a lot about myself and this business. Thus, on this 15th anniversary of Next-Mark, I'd like to share some of those insights with you:
1. Always be grateful for what you have and share it whenever you can.
2. Failure is not an option; there is no Plan B when others have put their trust in you.
3. Kindness is key in all relationships.
4. Positivity is contagious. There is always an upside no matter what the situation.
5. Loyalty is a precious commodity that needs to be recognized and valued.
6. Communication is core to success in any business.
7. It's all about having the right team. I have had the privilege of working with some of the best, and I will continue to grow our team with new people with fresh ideas and talents.
8. Every business relationship has a beginning, a middle and an end, and a true professional knows the difference.
9. Creativity goes far beyond color choice and design. It's an intuitive process that is intrinsic to all we do.
10. Love your competition, as they can help you learn and grow.
11. Patience is more than a virtue, it's an imperative in life and work.
12. Value innovation. Never stop looking for a better idea or better way.
13. Celebrate your failures! They always possess more information than your successes. Make them right and then grow from them.
14. Treat everyone with the respect they deserve.
15. Embrace humor. A smile is a powerful motivator. (And, some days, you just have to laugh.)
Above all is how much I appreciate the team we have assembled and the clients we serve, have and will gain. It's been a wonderful ride, and I look forward to the road ahead.
Thank you for your friendship, support and kindness.
JOE