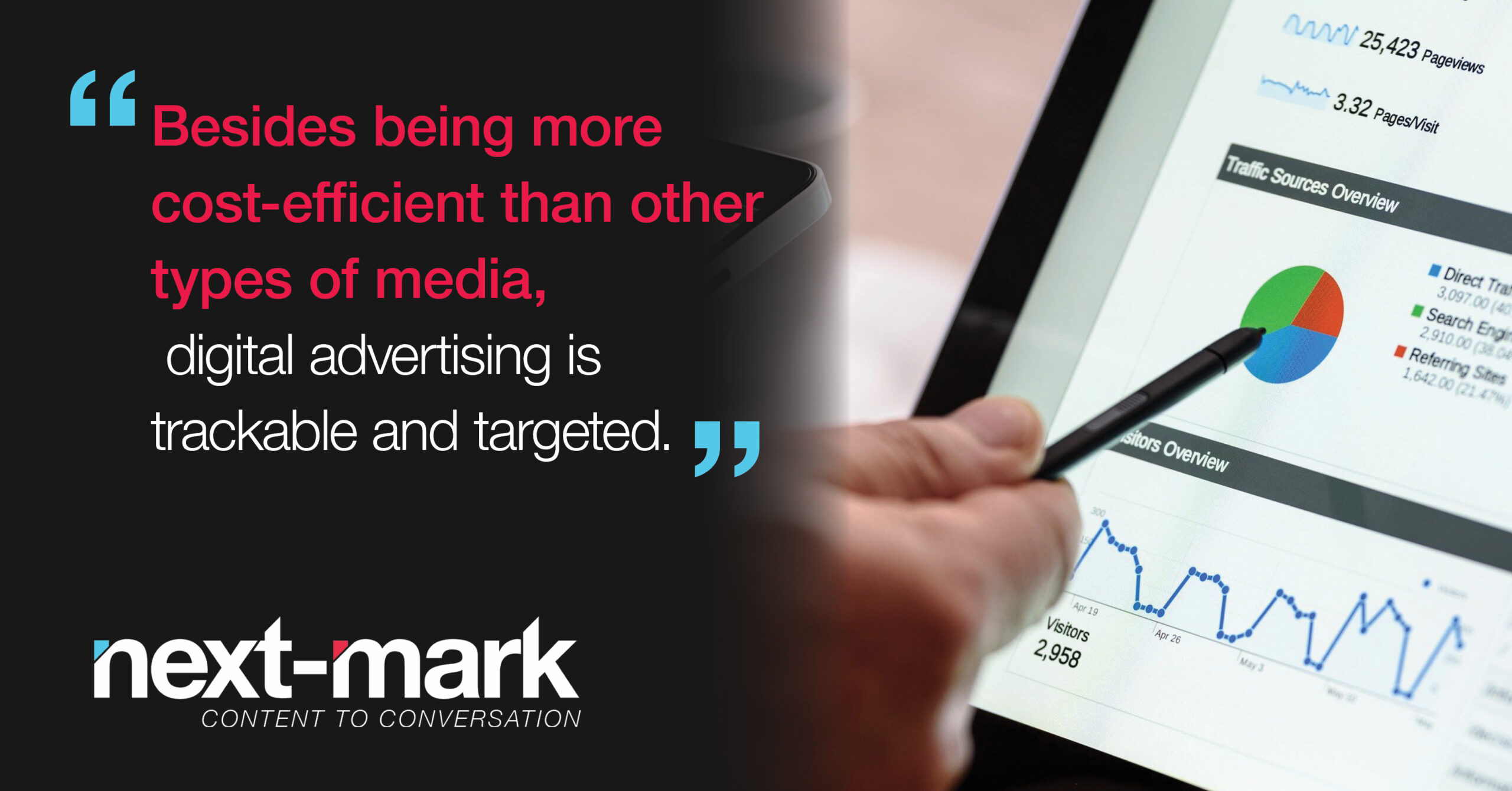 Digital advertising is the process of promoting content on the internet to reach consumers. This includes all types of online ads, including Google, Facebook and Amazon, encompassing about 60% of all digital advertising spent on the internet.
So, where do these advertisements show up? Sponsored content appears on social media in the news feed because this is where the user spends most of their time. On Google, ads appear in the Google search results and are the first websites displayed to the user, showing text or video ads. Video platforms like YouTube often preview ads before playing video content.
These platforms and more are a very appealing way to reach a broad audience of potential customers. By leveraging this relatively inexpensive advertising method, businesses can reach thousands of people with a very reasonable budget. In fact, digital advertising is 3-4 times cheaper than traditional advertising such as print, billboards or mailers.
Besides being more cost-efficient than other types of media, digital advertising is trackable and targeted. Because of the wide range of data available on the internet, we are able to hone-in on demographics that represent age, gender, household income or geographic location. No other medium streamlines your audience to this extent allowing you to get the most out of your budget. Other outlets like print or radio do not allow you to know exactly who saw your product. Neither can you potentially go back and target these same people again.
Digital advertising is also measurable and scalable. You can monitor and collect the number of clicks, impressions and exactly how much you spent. Traditional media leaves a lot of guesswork. With digital, all metrics can be tracked in real-time. If an ad isn't performing, take it down and feed the remaining budget into an ad that is seeing better results. This method gives the user more control and allows them to test different campaigns to ensure they are getting the highest possible ROI.
Ready to make this happen but need help getting started? There are countless online resources where you can learn how to make effective digital advertising campaigns. Many helpful blogs and videos feature tutorials on how to set up these ads and get started. Additionally, if you're ready to get started right away with the help of digital marketing experts, you could chat with other professionals or hire an agency like ours. Either way, the future is bright for anyone who does digital advertising right.