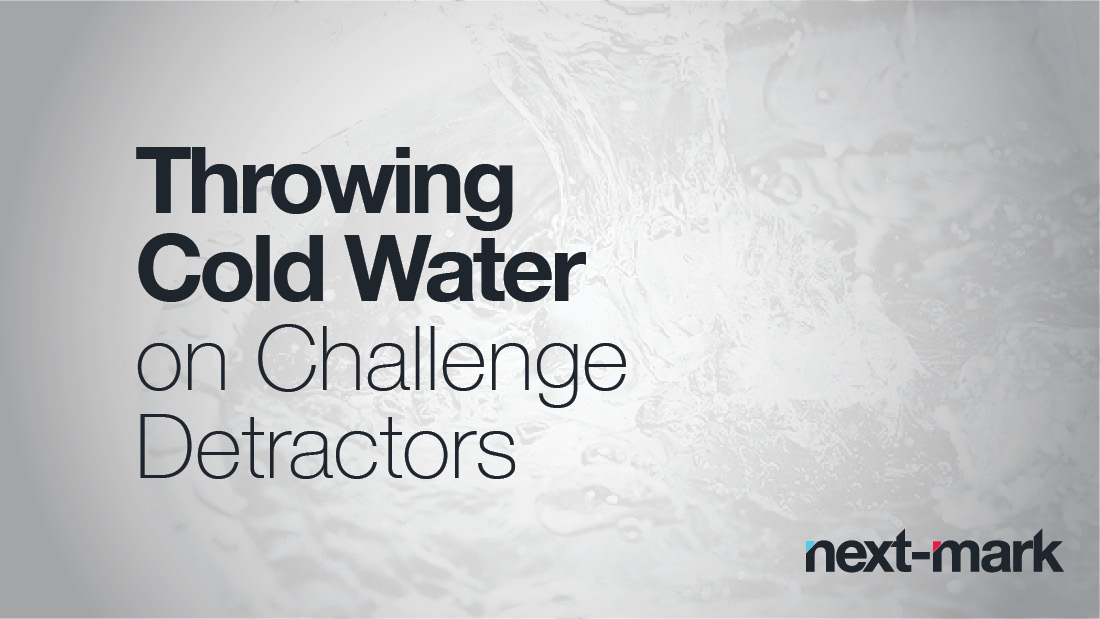 I lost a friend to Amyotrophic Lateral Sclerosis (ALS). As she wrote in a blog about her diagnosis: "You know you're in trouble when you go to the doctor hoping you have MS."
A young mother of three, she eventually succumbed to pneumonia brought on by the symptoms of this horrible disease.
A talented writer, she also had a wry wit and strong sense of irony, and I'm sure she would have been greatly amused by a fundraising campaign that has people dumping ice water on their heads for the honor of donating to a charity.
Yeah, I know that's not how it's supposed to work. Theoretically, what most of us know as "The ALS Ice Bucket Challenge" is an either/or proposition – get iced down or pony up cash. But it has captured the public's minds and hearts and increased the ALS Association's coffers by nearly $16 million at last report, for a 767 percent hike over the same period last year.
Let's face it, from a social media and PR point of view: It's brilliant.
Naysayers (hereinafter referred to as "party poopers" for the purposes of this document) are calling it a sterling example of how to appeal to the vanity of the Facebook/YouTube-obsessed. Others point to the relatively few people who suffer from this particular disease or the unlikelihood of the fundraising's sustainability. Still more like to point out that it wasn't an original idea or, at its nascence, had anything to do with ALS.
Our reply is: So what?
Can't we just take it for what it is – a viral phenomenon that shows the power of social media to do good and spread the word? And, for our purposes, its place as a necessary component in almost any public outreach effort?
People with ALS eventually lose their ability to speak. This campaign speaks for them in an inclusive way that creates community. Okay, so it may be a flash in the pan, but it shone bright and long enough to raise needed research dollars.
May we all be so successful.