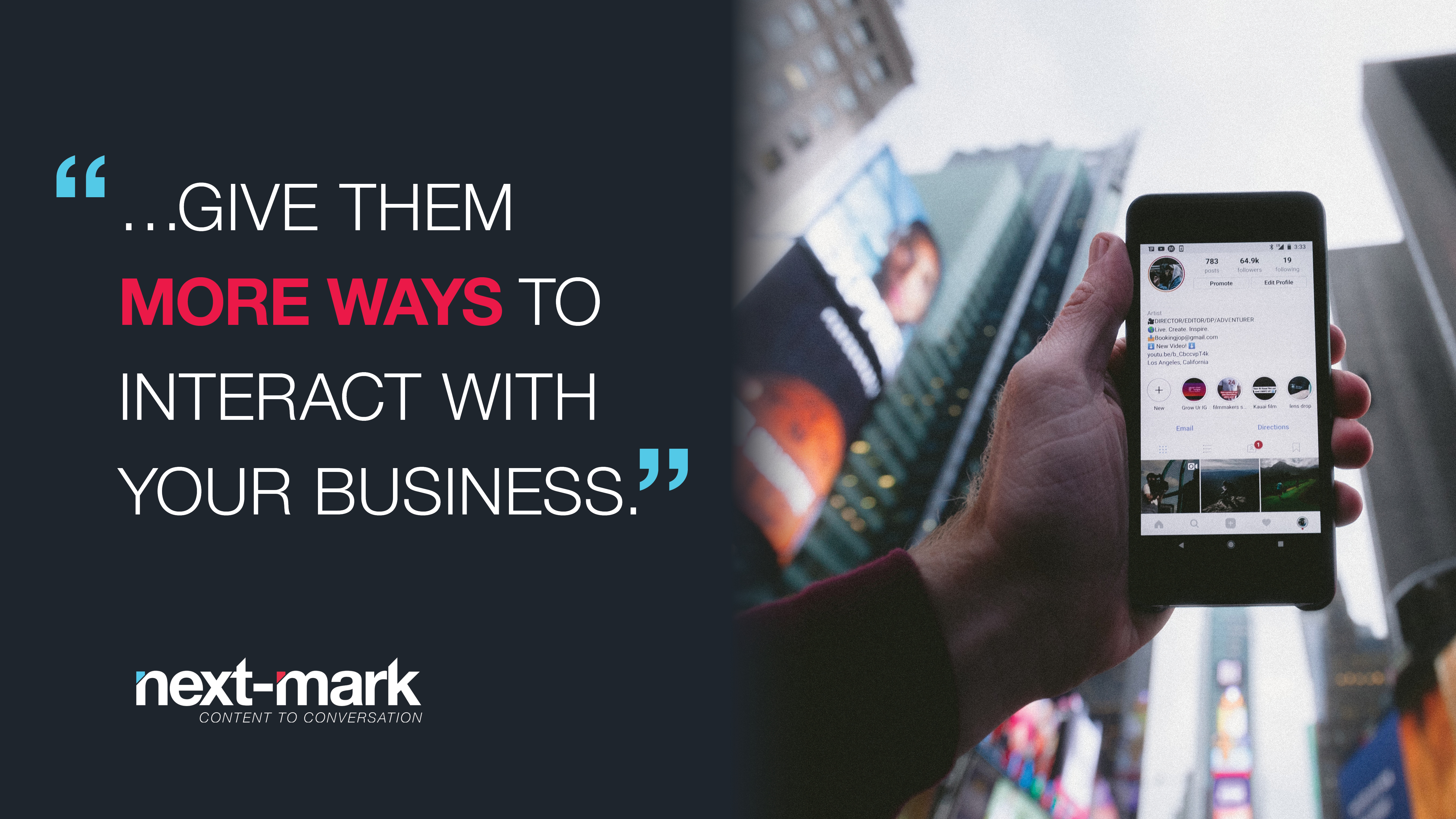 As a marketer or business owner, you may want ways to utilize Instagram to help build brand awareness and even bring traffic to your website. Converting from a personal account to a business account on Instagram can give you more options to work with. Here are just a few:
1. Insights
Insights are analytics about your Instagram posts, including number of impressions, reach, and what actions followers took when they saw the post. By doing this, you can increase your awareness of how your followers engage with your posts. It will also show you what percentage of the accounts you reached weren't already following you, along with some basic demographic info.
2. Boosting
Boosting on Instagram is a form of paid advertising, similar to Google Ads or Facebook Ads. When you create a new post, Instagram will prompt you with a "Promote" button. You can also go back to older posts and do the same thing. There are many options for targeting the audience you want to reach and setting daily and campaign budget limits. By the way, a Facebook account is needed to pay for Instagram boosting, as there's not a place to pay for advertising on Instagram.
3. Ads
Beyond boosting posts, businesses can also advertise using a variety of ad formats, from photos to stories to videos and more. The place to start creating an ad is in Facebook's Ads Manager. You have many options for having your ads run on Instagram, Facebook, and elsewhere. You can even pick and choose where you want the ads to appear within the various social platforms.
4. Stories
One of the most widely used features on Instagram is stories. They appear at the top of the follower's Instagram feed, are limited to 15 seconds as videos, and disappear after 24 hours. A business account isn't needed to utilize stories, but it is required to add the swipe up feature to the mix. Statistics show that about one third of viewed stories are posted by businesses. Stories can be very engaging and provide a quick way for followers and potential customers to learn more about your business.
5. Swipe Up
Instagram's swipe up feature provides your followers with an easy way to get to your website via a link on your Instagram stories. Many businesses use this to link to a specific product page or promotion. This feature can be accessed on your business account by clicking the link icon. The catch is that you must have 10,000 followers to get this feature!
In order to gain access to these Instagram features, you will need to switch from a personal account to a business account. First, make sure you have a Facebook page set up for your business. Then, go to settings in the mobile Instagram app and go to Account. At the bottom of the screen, click on the link for "Switch to Professional Account," then follow the process. There is no fee for a professional Instagram account.
By switching to a business account and using these features, you should be able to increase the number of people who follow you on Instagram and give them more ways to interact with your business.
At Next-Mark, we help clients develop powerful videos, taking them from concept to completion and beyond. If you'd like help creating videos that work effectively as strategic content, please give us a call at 941.544.2765 or email us to get in touch. For more information about all of our capabilities, view our Online LookBook.