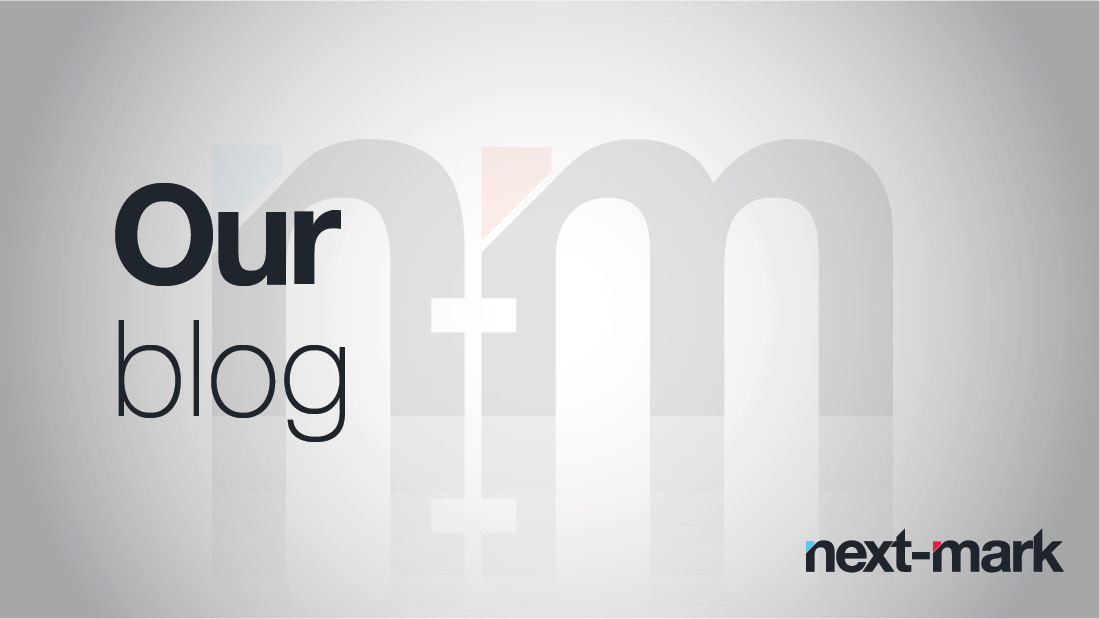 Our leadership team of professionals includes an eclectic blend of youthful and seasoned talent, united by their commitment to our clients' marketing, communications and business strategy needs. This blog is part of a series of posts designed to showcase what makes each member of the team tick.
One of the wittiest members of Next-Mark's leadership team is Dennis Limbach. Dennis was built to be an expert editor and persuasive journalist. But, what makes him tick?
Convinced there was more than his award-winning writing skills and his astonishing ability to reduce paragraphs to single words with the stroke of a pen (it's mind-blowing), we decided to venture into the mind of Dennis Limbach.
Who are you?
I've never been one of those people who had a plan for life. Whenever I started out in one direction, I always seemed to get detoured somewhere else. For instance, I always said I was "wrecked on the reef of journalism." I entered college as a natural sciences major, but began writing for the school newspaper and became much more interested in that. Later, as a Florida newspaper reporter, I liked to write different things. I was a travel writer, food and restaurant critic, wrote editorials and a political commentary column. That last got me recruited onto the staff of a U.S. Congressman in Washington, D.C., as press secretary, speechwriter and – later – legislative director. After that, I was an energy lobbyist. You just never know.
Who influenced you to choose this career path?
Interestingly, it wasn't my dad. He was a self-made design engineer: dropped out of high school to support his family, went back to school later and worked his way up from a draftsman. He didn't really fully understand my desire to read books and write stories. He was a manufacturing guy. He would never have stood in my way, but my world was a little alien to him. I was fortunate to have many elementary and high school English and History teachers who took an interest in me, helped me, even inspired me.
When are you completely satisfied with your work?
The right answer here probably is "Never." However, years as a newspaper reporter taught me the importance – no, near sanctity – of deadlines. I've had editors rip pages out of my typewriter (yes, I predate word processors) and say, "That's it, this is going in the paper now. You might not get the Pulitzer for this one, but it will be on time." I learned from that. I learned to work fast AND accurately. I learned how to do the very best job I could in the time I had. I think everyone should have to work in a news organization for a couple of months. The healthy respect for deadlines AND accuracy that gets drummed into you is a terrific life lesson … one society may be losing sight of to some degree these days.
Describe your childhood.
I was lucky to have a loving family and didn't really realize until much later how lucky I was for that … how much my parents sacrificed and put my brother and me ahead of them. My house was the place to which all of my childhood friends gravitated. I didn't realize how special that was again until much later. My father was spontaneous and had a real sense of fun – which is interesting since he felt a true since of duty and was a tough disciplinarian, too. I'm learning about my mother more now, since she sacrificed herself to the family when I was younger and kind of disappeared into the housewife routine back then. She's grounded, keeps her eyes on the road, not the stars.
What is the last book you read?
I don't read much popular fiction. I like history – particularly military history, so the last book I read was Max Boot's "War Made New." The philosophy and circumstances of conflict – both political and military – have always fascinated me.
Describe yourself in one word.
Edwardian
What is your favorite song?
Oh, something from the '60s – that was my musical decade. Anything by the early Beatles (pre- Sgt. Pepper). Strangely, I've always liked "Norwegian Wood" off the Rubber Soul album. See? The '60s, I still say "album."
If you could be a superhero, what would you want your superpower to be?
This is funny because as a pre-teen, I consumed comic books like most people need food. I spent every dime I had buying every issue published by then-Marvel Comics Group. One superpower? Flight … definitely flight.
What's the most important day of your life?
The day I first saw my wife.
What's your favorite pig-out food?
No question – barbecue pork. I'm really pretty much a peasant when it comes to food: hamburgers, hot dogs, pizza. That's odd for a former food editor/writer and restaurant critic who has cooked and eaten some very lavish meals all over the world, and I'm not averse to a nice dinner, but there is nothing like barbecue.