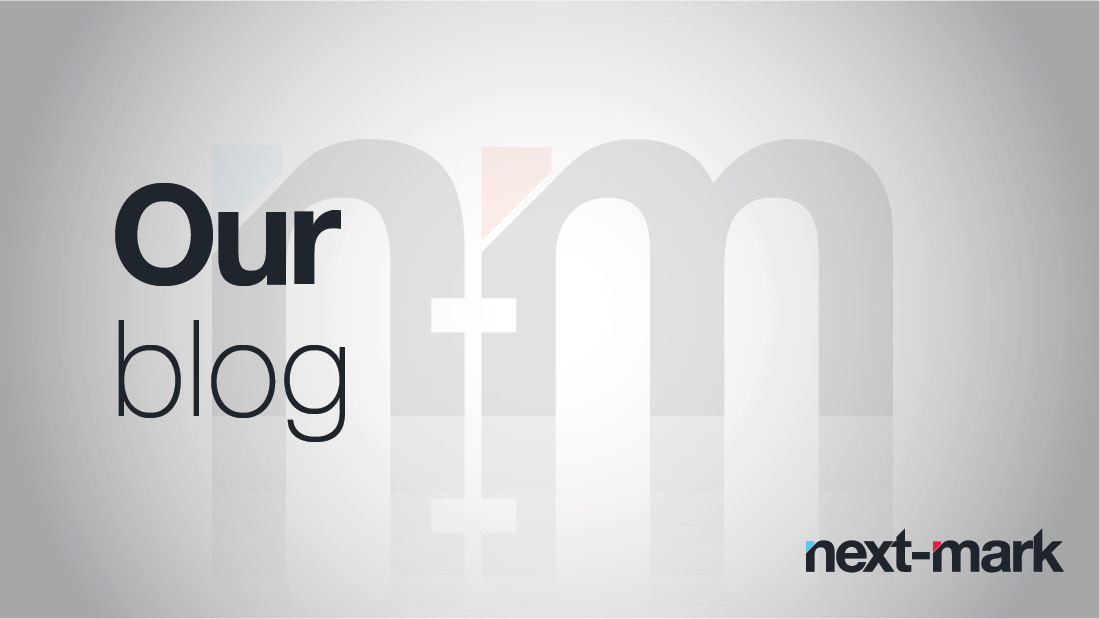 Our leadership team of professionals includes an eclectic blend of youthful and seasoned talent, united by their commitment to our clients' marketing, communications and business strategy needs. This blog is part of a series of posts designed to showcase what makes each member of the team tick.
One of the most energetic (and loquacious) members of Next-Mark's leadership team is Michael Morrison. Mike is a strong copywriter and seasoned spokesperson. But, what makes him tick?
Convinced there was more than his curious library of random facts and unconventional methods of striking conversations with strangers, we decided to venture into the mind of Michael Morrison.
Describe your childhood.
I was spoiled. I am fortunate to have been raised on a bayou where I enjoyed wakeboarding, boating and swimming. My parents and I lived in Southport, Fla. (near Panama City) for the majority of my childhood. It was an incredible environment where anyone could get around by foot, bicycle or boat. Perhaps my fondest childhood memories are of Independence Day. We typically outshined (pun untended) the neighbors with our magnificent fireworks displays.
Who are your heroes?
My dad was the greatest influence in my life. He was a witty, charismatic and hardworking Vietnam veteran who dedicated his life to making mine better. He had this wisdom about him that challenged me to see the world from different perspectives. I'm fortunate and eternally grateful for my dad – my hero.
What influenced you to choose this career path?
I embarked on this unlikely career path out of fear. I originally entered college to become a computer-networking expert. Like many computer nerds, I was incredibly shy. So, I decided to take a public speaking course at the local community college. The rest is history.
How long have you been doing this?
I'm getting old! I began my communications career as a production assistant at a Panama City Beach, Fla. television station when I was about 17-years-old. Following undergraduate school at Florida State University (Go Noles!), I decided to give the "sales thing" a shot at a competing television station. After a year or so, I returned to FSU where I earned a graduate degree in communication. I landed an incredible position as a public information officer for the Florida Department of Law Enforcement where I gained real-world experience in public relations. I later served as the primary spokesperson for the Walton County Sheriff's Office in Northwest Florida before deciding to enter law school and work with Next-Mark. So far, I've enjoyed (almost) every minute of my career.
Describe yourself in one word.
Industrious.
What is your favorite song?
Rocket Man by Elton John. He also puts on a heck of a concert.
If you could be a superhero, what would you want your superpower to be?
Flying. Definitely flying.
Which areas of the world would you like to explore and why?
I do quite a bit of leisurely travel. I think my next stops will include New York City, Sydney, Maui and Napa Valley. Traveling is my addiction.
What do you do in your spare time?
I'm the quintessential beach bum. My car is always equipped with a towel, sunscreen and flip-flops.
When are you completely satisfied with your work?
I'd like to say, "When Joe gives me the thumbs up." In reality, I think there's always room for improvement. I'm definitely my harshest critic…