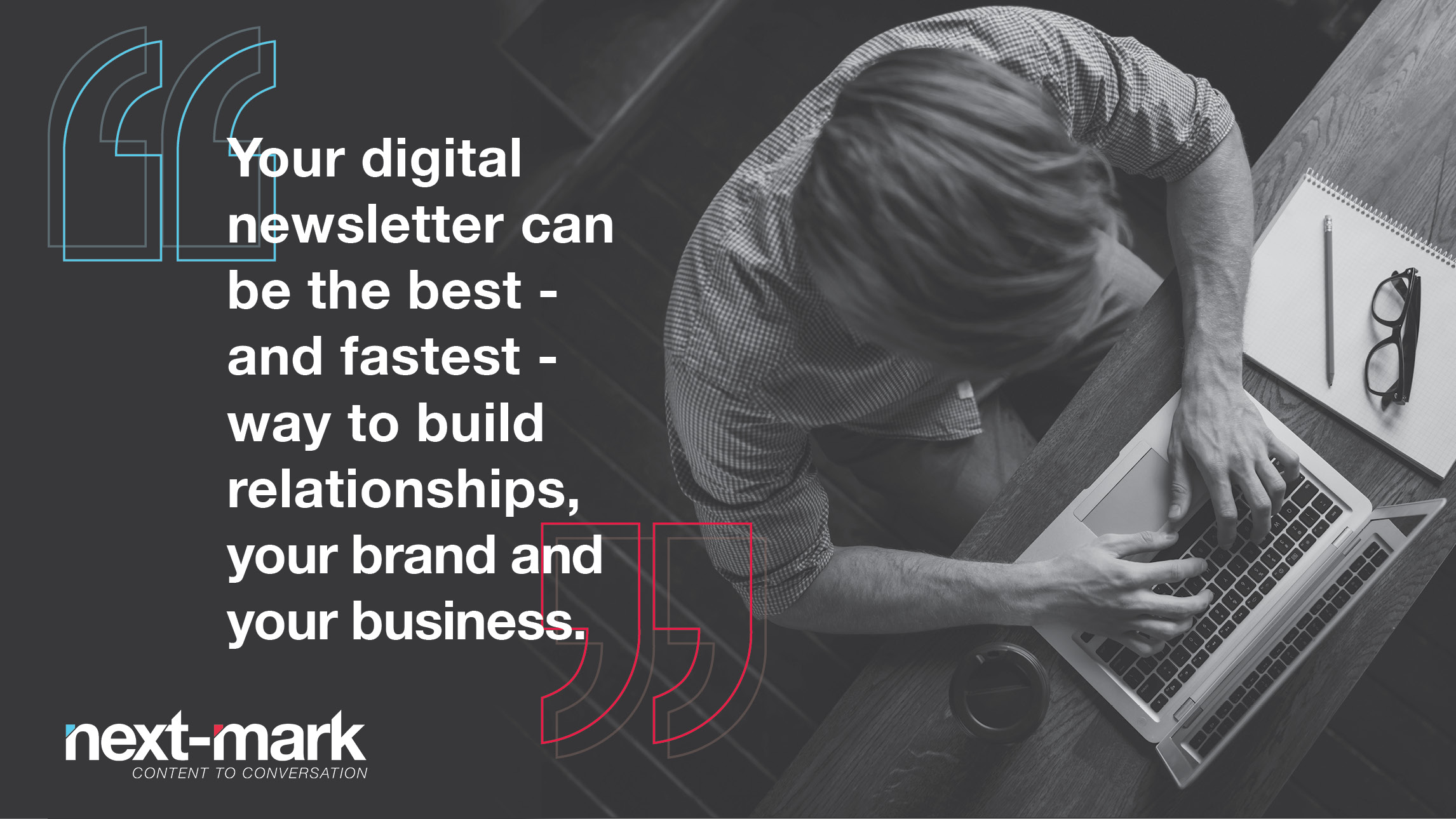 If there's one form of business communication that has stood the test of time and made an easy transition into the Digital Age, it's the newsletter. In a world ruled by new technologies, it may be hard to imagine how it has survived as a content distribution channel. Yet, it remains a content marketer's favorite medium and serves as a key tool in your digital marketing arsenal.
Not convinced? Below we have put together five reasons you should consider joining the successful businesses that have used their expertise and thoughtful content to make valuable connections with clients and prospects through the power of the email newsletter.
1. That ROI Thing
 Email marketing is the absolute easiest, fastest and cheapest way to get your organization in front of people who matter. One study, in fact, found that for every $1 spent on email marketing, $44 is made in return, Email Newsletters pull their weight in this type of cost-effective outreach by being able to address issues, solve problems and educate, creating a community of readers and building trust.
2. Elite Positioning
With the right information in it, a digital newsletter can position you as the thought leader among like businesses or within an industry. You become the authority readers go to source when they have questions or are seeking solutions. And, significantly, you're the one they refer to friends, family and others. Once you get someone on your list, you're already preaching to the choir – to people open to building a relationship with you.
3. Long Engagements
Statistics show how that email newsletter readers spend 80-percent more time on its host site – a significant commitment in this day and age. And, once your digital newsletter is opened and read, the user may just stick around to see what else is there. Links within the newsletter also build on the interest you've created, by redirecting readers to other site sections and adding weight to your value story.
4. Identity Heft
Digital communication is hands down the timelier format for news, updates and announcements. Email newsletters, by virtue of their ease and immediacy, enable you to speak to your target audience about who you are now, with up-to-date insight into what is happening with your organization, brand identity, values and philosophy.
5. It Isn't Over When It's Over
Once you've sold a consumer something or provided a needed service, you've completed more than just a transaction. You've shown that your marketing has worked, and you have gotten to know the individual a little better. Digital analytics offered by some email marketing platforms can also help you further hone and customize your newsletter so you may zero in on the appropriate target audience.
These points represent just some of the many "whys" of adding digital newsletters to your marketing mix. As for the "hows," you'll need strong, compelling, on-brand content written in a professional, yet personal, way. The document should be visually compelling, as well, without being overdone. There are other fine points of technology and tracking, but, all in all, your digital newsletter can be the best – and fastest – way to build relationships, your brand and your business.