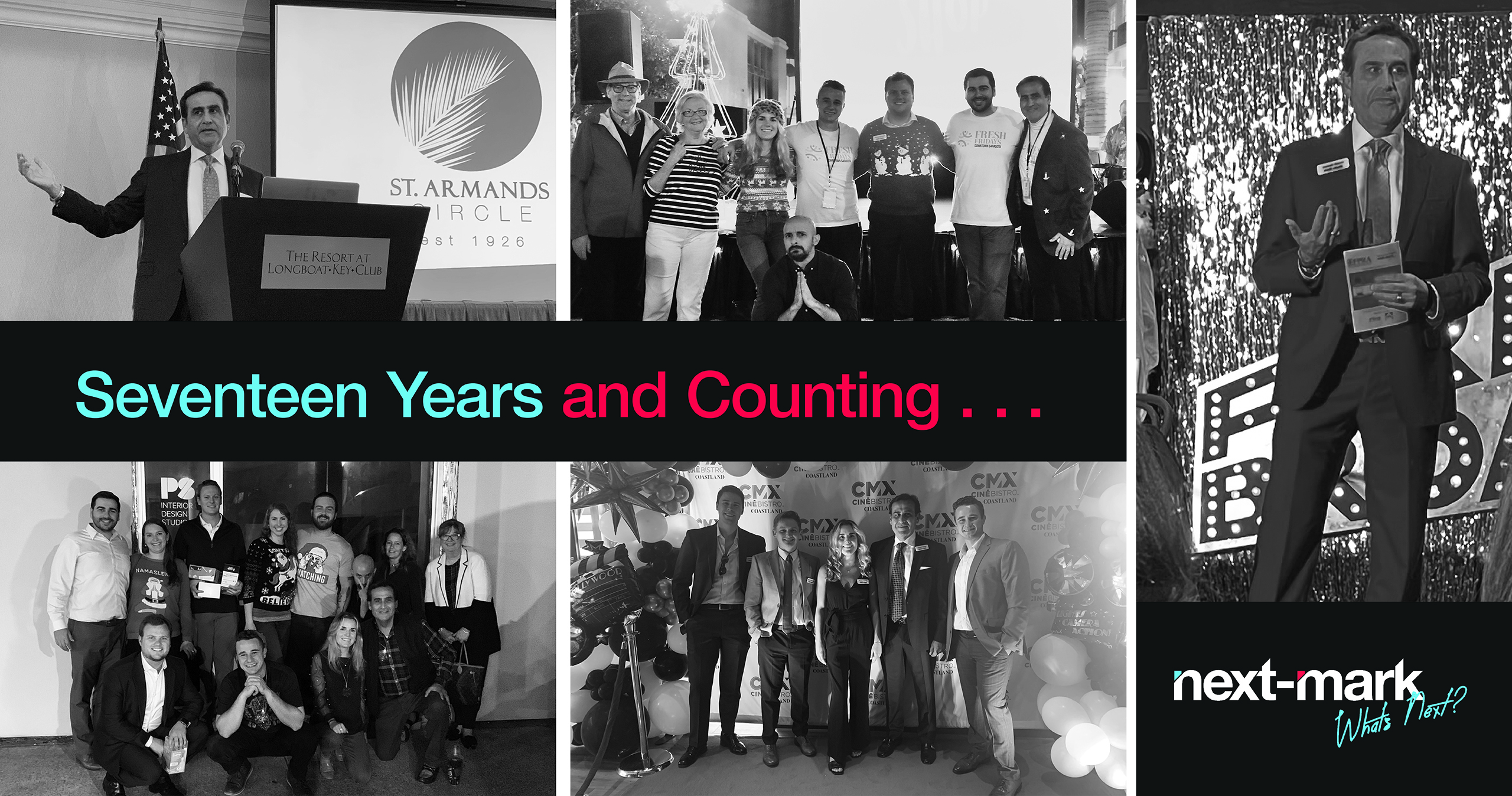 Getting Personal, Seventeen Years and Counting . . .
As we complete our 17th year in business and reflect on the year that was for Next-Mark, I keep coming back to one word: grateful.
2021 was a milestone year for our business. For that, I have to thank the existing clients who maintained their relationships with us, the new clients who put their faith in us, and our insightful, creative staff who always gave their best to each and every one of them.
2021 also was the year Next-Mark "came home" in a sense. After 16 years of meeting the needs of mostly national and international clients, we found ourselves also working in our own backyard, as various local organizations and governments came to us for communications support. As a Southwest Florida business, it has been immensely rewarding to participate in the betterment of our local communities and be part of such a vibrant, growing area.
Last year also saw a significant progression of our newest endeavor, as a certified Salesforce partner. We obviously filled a need, as we continue to help a growing list of national and international clients bridge the gap between strategic content and full utilization of their Salesforce Customer Relationship Management platform, enabling them to work smarter and more efficiently.
This combination of serving existing clients in fresh ways, helping new clients recharge their marketing communications, and developing additional capabilities ourselves has built a powerful platform for Next-Mark in 2022. It is one we greatly appreciate and intend to build upon.
Our goals for 2022 include:
Continue to build our team and continue to serve our evolving client base
Build on our capabilities as a certified Salesforce partner
Partner with our clients locally, nationally, and internationally in bolstering their brand promise and value proposition.
So, thank you to all who got us here. I look forward to seeing how far we all can go. If we can be of help, feel free to contact me directly at josephgrano@next-mark.com or at 941.544.2765.