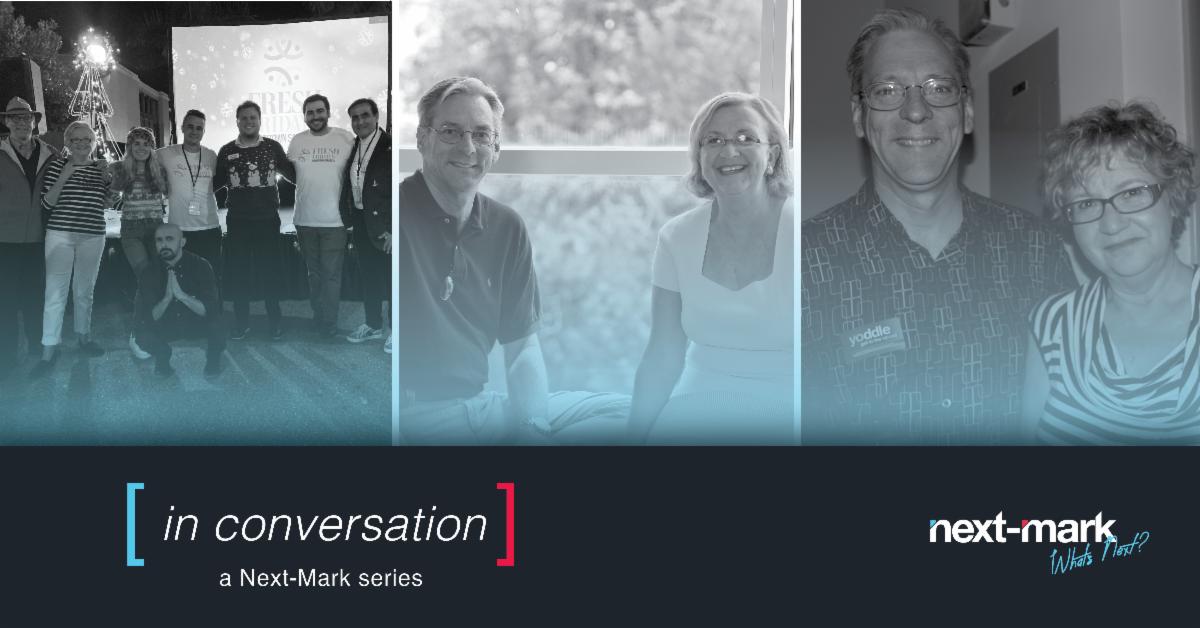 In Conversation Series with Bonnie Merrill Limbach
Our In Conversation series continues with another look inside the mind of one of our many talented marketing communications pros. In this edition, we explore the career of Director of Communication Strategy, Bonnie Merrill Limbach. Read on to find out how Bonnie came into the marketing field and some insider tips on the importance of a comprehensive marketing strategy. 
Tell us about your background, and how you chose communications as a career.
I'm a born storyteller, perhaps because of my Appalachian heritage, and I have loved to write for as long as I could do it. Thus, when I finally got the opportunity to go to college full time (and because I haven't the attention span to write a novel), Mass Communications called my name. By the end of my sophomore year, I was editor of the school newspaper and president of the state collegiate press association, so the passion seemed mutual. For decades now, our love story has continued through stints in journalism, corporate and crisis communications and marketing. 
Why is strategic messaging so vital to organizations?
Strategic messaging is purposeful and persuasive communication, and the sheer process of developing it is, in my opinion, its primary strength. It forces leaders to hit the pause button for a little while to really think about where the company/organization/governmental entity has been, is and wants to go. It's amazing how often our clients have discovered that they've been too busy succeeding to actually take advantage of it, communicating their evolution and truly preparing for the next level. 
Many organizations get caught up in the ever-changing, fast-paced nature of digital marketing tools. What do businesses miss when they fail to enter into a messaging exercise?
Digital marketing tools give companies unprecedented reach. But, without a solid knowledge of the various tools, their purpose, and their users, companies can wind up standing out in the wrong way. Without a unified approach to string all the tools together, a company can end up reaching the wrong audience with the wrong message at the wrong time. Creating an affinity for your brand, it requires mindfulness of whom a company is targeting, and how they prefer to be communicated to. A messaging exercise explores all of these components and gives an organization a cohesive strategy.
You've provided messaging counsel for businesses, governmental agencies and politicians. What's at the core of drafting a messaging platform, regardless of the entity you're drafting it for?
As Lewis Carroll famously noted (and strategists like to quote): "If you don't know where you are going, any road will get you there." A platform gives you clear direction, a pathway to follow. Key components are messaging goals, desired positioning in the market, a strong value proposition and a brand promise only you can make to set you apart and clearly show differentiators. Key messaging then can be developed with supporting points to create and maintain a consistent voice. 
A messaging session can sometimes feel like conducting a "DNA" eval on an organization. Is this a fruitful analogy? Why or why not?
I see it more as a therapy session. DNA denotes something you're stuck with from birth, for good or for bad. A messaging exercise is a dynamic process, a deep look into both structure and personality, with decisions made that can change or accelerate a chosen course. It's a matter of taking control vs. stasis.
We know a messaging document can help a client understand their own organization, but how does a messaging document improve an agency's ability to generate deliverables?
An approved messaging document is a ticket on an express train. No back and forth is needed, and, with also approved strategies and tactics, work can be completed expeditiously and with – again – purpose, moving steadily toward stated goals. 
What is the greatest advice you have for companies approaching a strategic messaging exercise?
Specifically, I would say don't forget the people in the trenches, that is, those in sales, customer service, etc., who actually deal with prospects and customers. Their input can be invaluable. In general, I would say to relax and enjoy the introspection and honest evaluation of the organization and its potential. I honestly can't remember a client who didn't find the process enlightening. That's our goal, and, so far, we've succeeded.