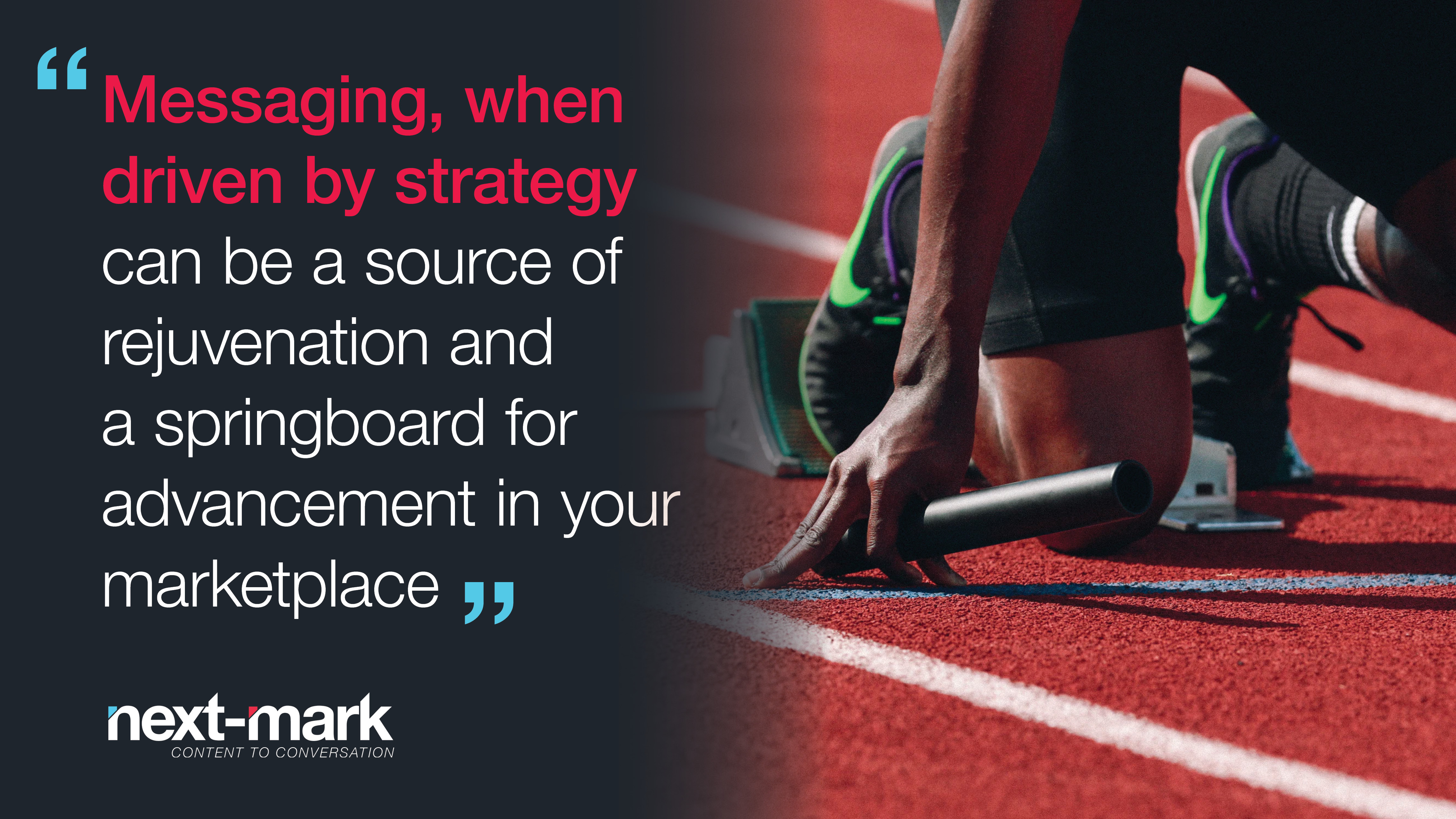 We once engaged with a new client whose leaders were among the most enthusiastic and involved professionals we'd ever seen. They were revved up about their company's abilities, its accomplishments and its future, and eager to tell us why. Thus, our strategic messaging sessions with them produced marketing communications gold.
Funny thing, though. Very few nuggets of that gold could be found in their existing marketing outreach. Pretty much none.
The reason was obvious. As a challenger brand in a competitive market, they had positioned themselves to align with their peers, saying what those companies said and what they thought they were expected to say. Given their success, it obviously worked. But, given that success, it was now time to step away from the crowd, showing their unique niches, abilities and personality.
This involved a new strategic plan and a strategic messaging architecture to support it. We were happy to help with the latter, creating a foundation for a cohesive image, compelling content, a strong voice in the marketplace and consistency in all interactions – with employees, prospects, customers, investors and partners.
There are various types of strategic messaging frameworks, some simple, some extremely complicated. Some plans are created internally; others rely on outside consultants for a fresh, unbiased view. All, however, should incorporate the following:
A value statement that lays out organizational priorities and core beliefs.
A positioning statement that puts the "why" in "why us."
The target audiences to be reached.
How the organization meets those audiences' needs, solves their problems or improves their lives.
Primary and secondary messaging to keep the proverbial horse in front of the proverbial cart.
There are entire books written on the subject, but, simply put: Messaging can have more of an impact than almost anything else in business. When driven by strategy, it also can be a source of rejuvenation and a springboard for advancement in the marketplace.
Let us know if you're ready to jump on that trampoline. It can be fun and exhilarating, as well as meaningful.