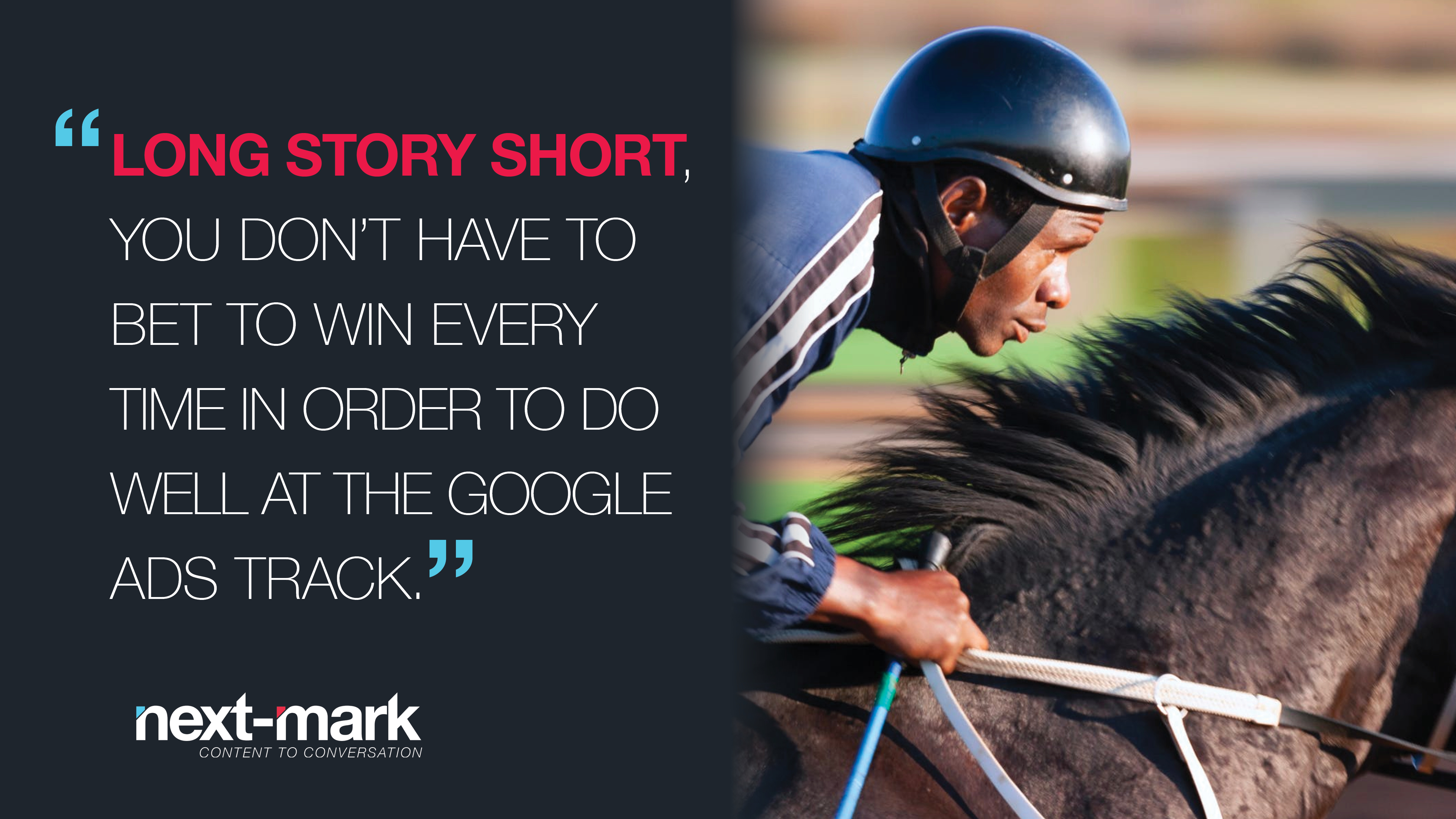 In horse racing, there are three so-called straight bets. Win means you just absolutely know that a particular horse will come in first. Good for you. Omniscience is a handy skill. Place will give you the win if your horse comes in first or second. It's a safer bet, but with a lower potential payout. With show, you'll be in the money even if your horse makes it onto the podium with third place. Even lower winnings, but still much more visible and memorable than fourth place.
So, what does all this have to do with Google Ads? Let's get this back on track [pun intended]. Long story short, you don't have to bet to win every time in order to do well at the Google Ads track. It's not as if people only click on the very top ad. Though it's somehow always exciting to come in first, it can get expensive pretty fast.
Just as betting on the jockey is sometimes the best strategy, doing your homework on keyword bids can pay off for your campaigns. There is often quite a gap in the winning bids it takes to get first and second place in ads returned by searches, and an even bigger gap (much lower bid) between second and third. Keep an eye on the average ranks in your campaigns and see how your lower-ranking bids are converting. After all, conversions are what you're really after, not first-place rankings. By bidding a bit less aggressively but still being in the mix of the first several results, you might be happy with how this part of your marketing budget can bring in more cost-effective wins.
Remember, there's always at least one winner in this Google Ads challenge. Whenever someone clicks on your ad, whether or not they end up converting via your site—Google always gets its payout for your winning bid!