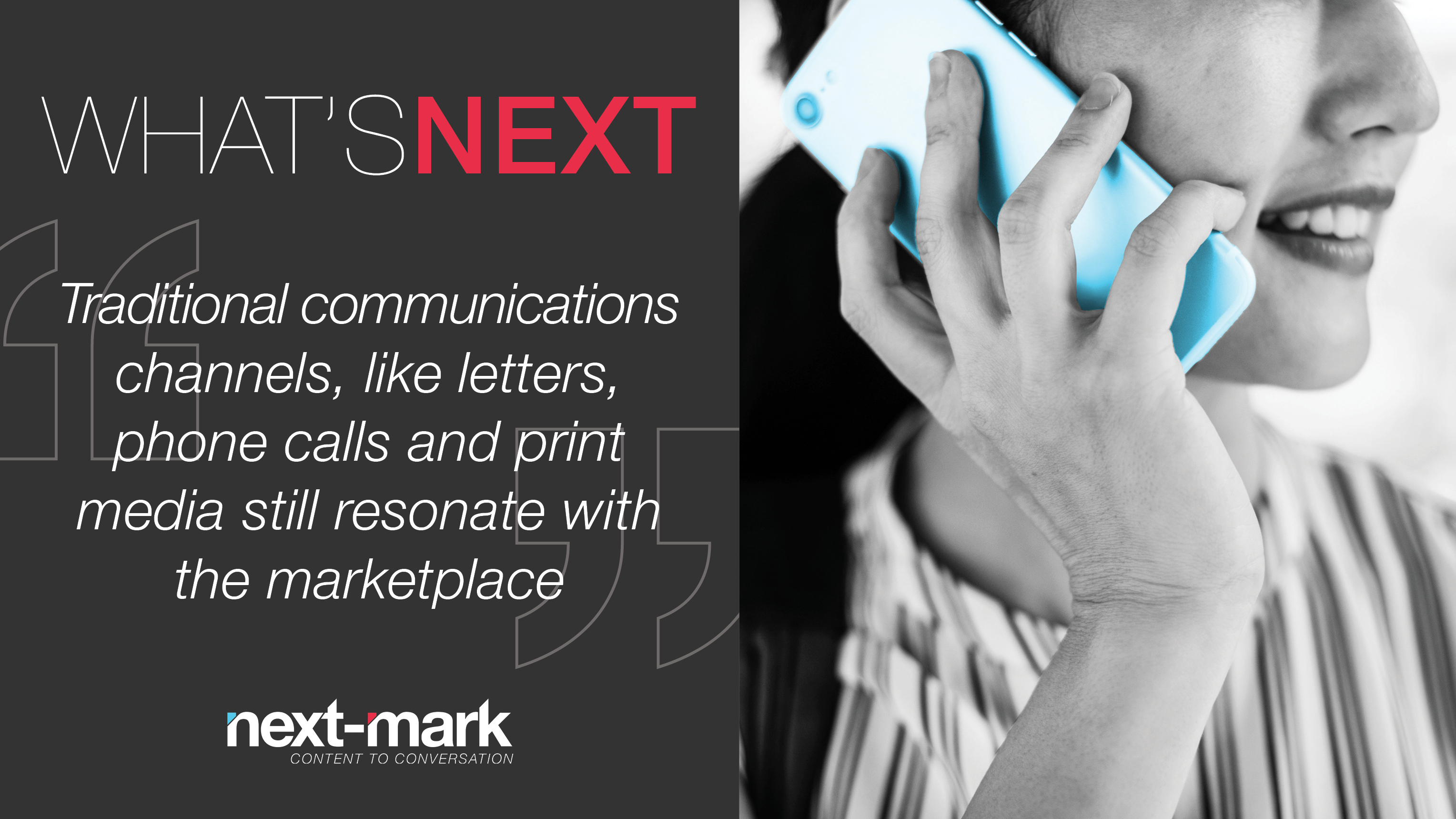 While digital strategy is a crucial part of most comprehensive communications campaigns, it's important for marketing professionals to recognize that "traditional" mediums certainly can still be effective. Before we dive into why we think you shouldn't ignore traditional media, let's review the distinction between the two:
Traditional Communication Channels – Think magazines, newspapers, phone calls, brochures & other print collateral, guerrilla marketing, billboards, as well as good ol' fashioned broadcast media.
Digital Communication Channels – This category encompasses any online activity including social media & other apps, websites, display advertising, e-newsletters, affiliate marketing and many more! Online communication continues to evolve and expand as more digital mediums are created.
Now, let's explore the top two reasons why traditional mediums can help you share your message and reach your audiences.
1. Add a personal touch
As more and more advertisers are paying for online placement, opinions and reviews, audiences have become masters at recognizing when content isn't authentic. Companies that personally connect with their customers are getting noticed. For example, when the new president at the University of Florida was hired, he went above and beyond to show students that the university cares about their well being. He's been known to buy students Starbucks drinks during finals week and photo bomb graduation photos. These interactions were often shared online, but the interaction with students displayed a sense of authenticity often lost to many organizations. In the New Year, try to reach out to your audiences through a traditional channel – write a letter wishing your clients the best in 2019 or pick up the phone and give them a quick call to say you're grateful for their business.
2. Go with a trusted source
While channels like Instagram and YouTube certainly boast impressive reach, traditional media is still viewed as an essential source for fact-based information. A recent Pew Research Center survey showed that 47% of Americans still prefer watching the news rather than listening or reading it. Considering how many online articles rely on shock value headlines to garner clicks with little if any valuable content, it's no wonder that many people still turn on their television! Thus, targeted TV interviews, advertisements and other broadcast media outreach can still be strategic, as least for the time being.
As always, keep in mind that every tactic should fit into a larger communications plan! A combination of both traditional and "new" media is generally the best route. If you need help figuring out the best way to reach your audiences, give us a call.