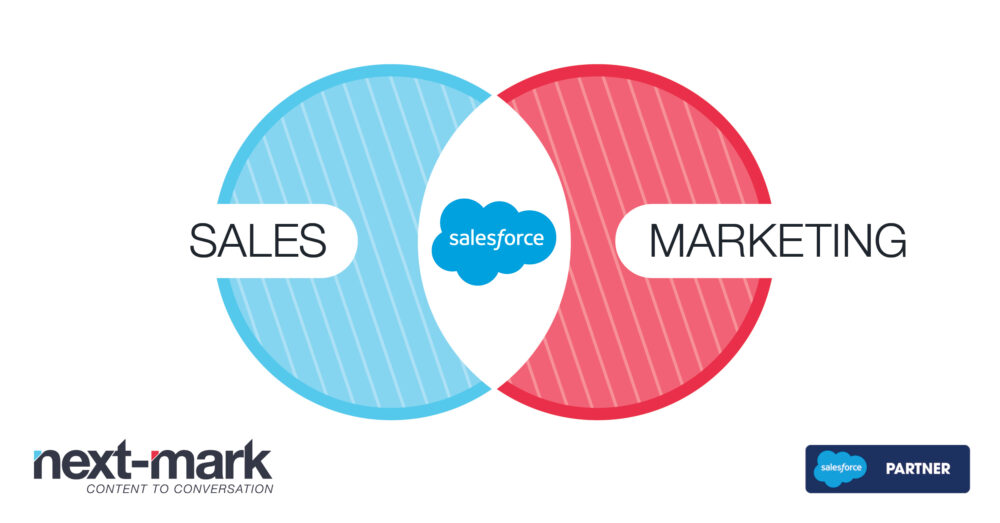 Traditionally, sales and marketing have been treated as two separate disciplines, causing both to operate in their own separate silos. Today, however, we know these departments are extensions of each other, and these silos are causing brands to miss out on serious leads and opportunities.
Customers have dramatically shifted their expectations. They now expect personalized, connected and cohesive experiences, and insist that each channel in the customer journey bring them the same high-level experience.
So, what does this mean? It means that, in order to create these unique customer experiences, sales and marketing must work together. And they need the technology to do so.
A tried-and-true way to do this is to use an all-in-one software solution that can unify and foster collaboration between. the two functions, breaking down those silos so brands can deliver the experiences customers have come to expect.
And we have just the one in mind – Salesforce.
Here are a few reasons why we recommend Salesforce for fostering collaboration across Marketing and Sales:
When sales and marketing are connected on a single platform such as Salesforce, they provide access to a single view of the customer.
We emphasized how important it is for brands to deliver a cohesive, connected brand experience for customers. And if there's one thing Salesforce does well, it's put the customer at the center of everything, allowing your company to integrate data from anywhere, so you receive a complete 360 degree view of each and every customer.
Salesforce provides end-to-end analytics to measure campaign ROI and performance, supporting customer retention and finely honed marketing initiatives.
Perhaps you've heard the phrase "the numbers don't lie." This is why taking a data-driven approach to your sales and marketing efforts is critical to developing effective campaigns.
Whether it be a direct mail program, email campaign, webinar or other initiative, Salesforce allows you to measure individual campaign performance, track where leads are emanating and measure ROI so your marketing and sales teams can easily see what's working and what needs to be refined.
That platform enables a collaboration layer, so teams across the business can share files and comments and engage more precisely on individual customers and prospects.
Think about your favorite band. One of the main reasons you like them is the way they use their instruments to create a unique, but interconnected sound, right? But imagine if the band all played in a different key. They wouldn't sound harmonious, let alone get into a groove. The same holds true for sales and marketing teams that can't efficiently communicate.
Salesforce has tools that allow teams such as Sales and Marketing to communicate harmoniously and share information. You can collaborate on sales opportunities and act on critical updates wherever you are to make the most of every moment.
Salesforce easily automates business processes. As soon as a function completes a task, a notification is automatically created for the next function to pick it up. And because they're completed on the same platform, the next person has all historical data.
Automation tools are one of the tools that make it such a powerful platform. Other than the obvious reasons of saving time and increasing productivity, Salesforce automation tools allow the customer to see the same brand experience across all your teams.
Salesforce automation can automatically trigger relevant content and messaging at scale based on your central hub of customer data, allowing you to convert prospects into lifelong brand advocates.
We understand all this may sound a bit complicated, especially if you don't have the resources or prior knowledge to put these software systems into place. But it doesn't have to be, and that's where we can help.
Next-Mark is now a Salesforce Certified Partner. So we're fully equipped to audit all your current sales and marketing systems and put new systems into place so your marketing and sales departments can collaborate efficiently and easily.
That means no more silos and a better brand experience for the customer.
Visit Next-Mark.com/Salesforce-Partner to learn more.